There will never be a better time to access the collective wisdom, knowledge, and compassion of a group of leaders…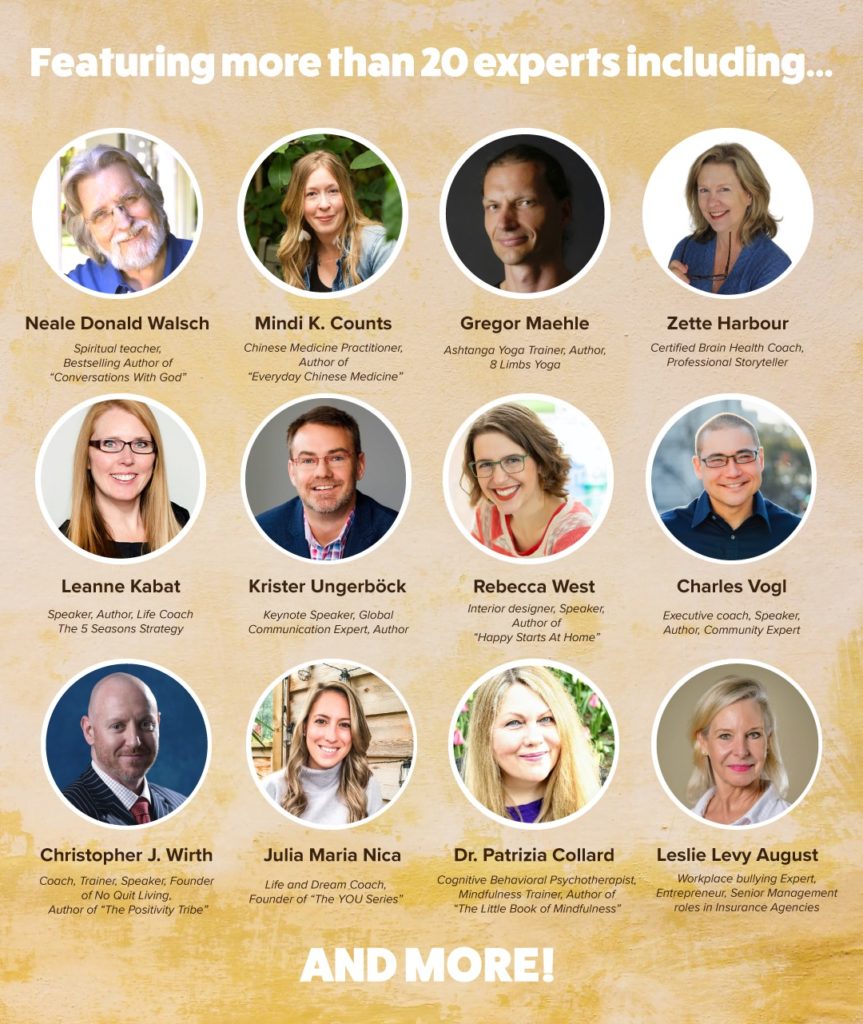 I'm delighted to share this inspiring and empowering opportunity with you.
21 days of lively interviews and free gifts
I'm one of the 21 guests invited to share how to
Create Possibilities And Reverse Negative Thinking to Turn Your Worries into Opportunities
Created and hosted by Evelin Schnöll, this summit gives you access to a remarkable array of thought leaders with a free gift from each one.
And, it's FREE!
---
It's an honor to be included among these positive, caring experts and I hope you'll join me.
Don't miss this great opportunity to tap into the wisdom of this panel of folks who have walked the walk and are excited to share their stories with you.
When you sign up, you'll receive one interview each day starting on November 11.
My session with Evelin will be released on November 12. In it, I talk about the power of your story and self-acceptance, self-compassion, and self-love.
Oh, and also zombies.
---
Why This Matters To You
If you've ever felt overwhelmed by fear, negativity, and self-doubt, don't worry, you're not alone. These feelings have something really important to tell you.
The secret is to learn how to translate their language so you can receive the powerful gift that lies within.
It's natural to want to avoid unpleasant or painful feelings. Our brains are actually wired to help us to get away from danger.
That's why it's so essential to decode what your stories are telling you, deconstruct the barriers they create, and free yourself to live into possibility.
Sign up now and be sure to check your email starting November 11.
My interview will be sent out on November 12 and I'd love to hear from you. Connect with me by booking a Virtual Coffee Date and we'll chat about how you can reverse negative thinking and turn your worries into opportunities.