Once upon a time, you were a being of pure love and light. You set out on a journey to a strange and wondrous land. It was everything you'd hoped for. However, in order to travel in this new place, you had to cover your being with a variety of disguises and everyone else around you did the same. The disguises were all so good, everyone forgot they were only coverings and began to feel, think, and act in ways that made them seem even more 'real.'
You became so good at your disguises, you even convinced yourself.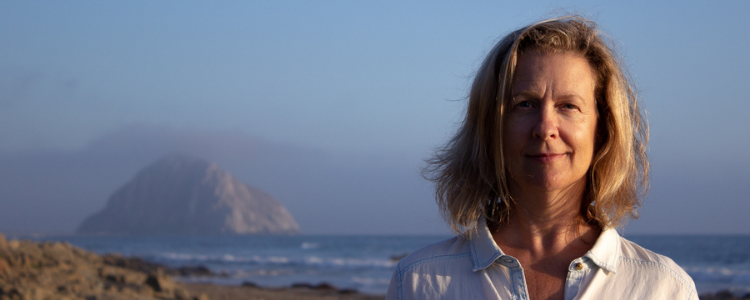 Then, one day, you heard yourself calling out. It was a quiet voice at first, coming from deep inside. The other beings around you played their part in helping you to hear the voice more clearly. It got louder and louder until you could no longer turn away from it. It hurt to listen to it and it hurt more to try to ignore it.
It was the voice telling you about your disguises. It was telling you about who you really are. But your disguises had become so familiar, even the painful ones, that you didn't want to let go.
Then one day, you chose to try an experiment. You stopped arguing with the voice and let what it was saying be true for just a moment. Something about it felt right. It felt the way a light feels on a darkened pathway to your home. It was a small bit of light and you still couldn't see your home but something inside you knew it was there. And now, you wanted more light and more time to walk on that path. You wanted to find your way home.
With each step, a piece of your disguises fell off. At first, this felt scary because you could feel things you'd been shielded from for a long time. Then, the sensations became exhilarating. You also had to rediscover yourself every time which was wonderful, although sometimes frustrating. As each piece of your disguises dropped off and fell to the wayside, your story about who you truly are became lighter, purer, and more whole.
This was exactly why you'd come here in the first place and now you could remember it all. Now, you could wear your disguises any time you wanted to as they served you in your travels, only now, you knew they weren't 'real.' They were a choice and you could choose to wear them or release them at any time.
Finally, you would never again forget the story of who you truly were…
A being of pure love and light on a journey in a strange and wondrous land that was everything you'd hoped for.
---
If You're Here, You're Ready…
As a Transformation and Executive Coach, what I've observed is that when we feel called to grow and evolve, we're already where we want to be.
It's simply our Rational Mind that needs help to catch up.
It's the part of ourselves that needs evidence and wants proof to justify doing the uncomfortable inner stretches needed to evolve our self-concept.
That's what coaching is… your Rational Mind's guide, cheerleader, and shoulder to lean on in the challenging moments.
If you're here, you're ready.
You just need someone who knows what the path ahead looks like and who will walk beside you to support you in clearing out those barriers.
You're not alone and you don't have to be.
Schedule your 20-minute call to receive immediate access.
20-Minute Virtual Coffee Date