Self-care isn't just something you do…. or don't do. It's an expression of the story you have about yourself. It can feel like just one more thing to add to your list of 'have to's' or it can be woven seamlessly into your daily experience, creating greater sense of well-being and energy. Here are some downloads to help you get started right now.
"Look deeply and with kind curiosity into these mirrors of your own Soul. Embrace and appreciate the wisdom they hold. Listen from that still place in the center of your being. Hear the call of the Love that lies beneath beckoning you to come home."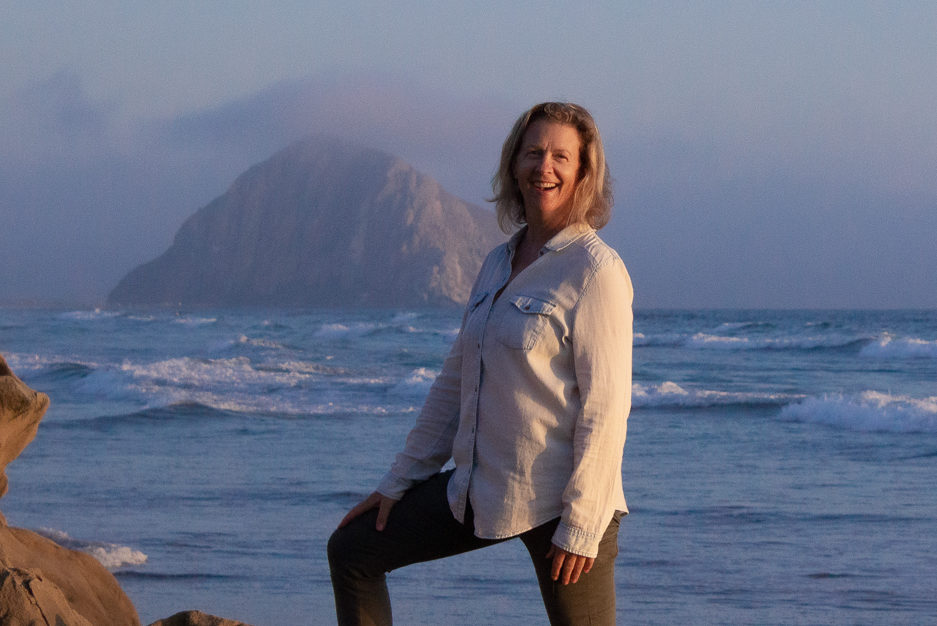 ---
---
My book, Love Lies Beneath: How Reclaiming My Soul Through Story Became The Secret To Healing My Heart is available in paperback and as a Kindle at Amazon.
---
Transcript
Transcripts are approximations
---
Welcome to Love Lies Beneath. I'm Zette Harbour.
I'm glad to have you here. Do you feel like stress, fear, or pain take up way too much of your energy? Have you wondered if you'll ever be free of that heaviness of your past? Do you long to feel as good on the inside as your life looks on the outside? In this podcast, you'll discover the story of who you really are and how to set yourself free together.
We're going to travel into those wild spaces of our inner landscapes and dive deeply into the rich soil of our lives. Reclaiming soul through story and healing. Our hearts. My book Love Lies Beneath is the. Be sure to subscribe to this podcast. So you don't miss any of this enriching journey. And now let the adventure begin.
In Episode 36, I share the section of my book called The Story Of Self Care. And we'll explore more deeply the variety of options that are available, how simple and easy it can be to begin to direct this loving energy toward yourself in a way that deepens your experience of who you are here to be. And really, you know, we often think of self-care as, oh, I'm burnt out.
I need a break. I'm stressed. Something's wrong. I've pushed myself too far. You know, all those signs and signals that you have pushed yourself too far, those are real, and those are true. And it is really essential to be able to pivot and shift into a self-care mode in those moments. And then there is the idea of self-care, not as a kind of emergency medicine for when you have stretched yourself too thin, but as a way of being in relationship with yourself, where you are acknowledging that there is an ebb and a flow, a give and a take. There are currents of life energy within you. And it is equally important for you to contribute to those currents of energy as it is for you to be able to sail along in your life on those currents
The Story Of Self-Care
However you go about reclaiming your Soul through Story and healing your Heart, it is vital that you include self-care. Your body has been the archive of all of your mental, emotional, and spiritual wounds. It carries the memories within it; some buried more deeply than others. As a massage therapist in the early 2000's, I was never surprised but would always marvel at how the body would release these stories during a bodywork session. It happened almost every time.
I would be working on a particular area, say the right leg. Suddenly, my client would recall an old story and start talking about it. The memory seemed to come out of nowhere but always had some relationship to what was going on physically. I witnessed, time and again, the faithfulness of the body in being the keeper of these unreconciled moments. It was not unusual for a specific problem in the body to be directly connected to an unattended past hurt.
This is why, as you begin your journey into the land of your Soul through your stories, it is essential to make choices about how you will honor and care for your body. In turn, it has the power to allow you to express what you find there. Creativity, movement, nurturing, and manifestation all rely on the body. Give yourself permission to include this caring partner in your transformation.
It can be completely natural to be uncomfortable investing in self-care if you have unhealed wounds. This is why it is so crucial that you are not alone with your journey. Whether you join a group or work with an individual, make the choice to be supported. Start small, go slow, and press the pause button as often as you need to. Be compassionate, curious, and forgiving of yourself.
Start with just one self-care activity and build up your repertoire. If you hear yourself saying that you do not have the time or the money or… Those are signs of resistance and are completely normal. One way to take the air out of them is to have an accountability partner. This is someone who respects the value and uniqueness of your process while you move through it.
There are many choices for self-care. Some will work better for you than others. The most important feature is the space they create. Does the practice make it possible for you to stretch and breathe a bit more? If not, decide to say no to anything that creates tightness or makes your life feel smaller.
Here are some of the practices that I have found to be among the most important for my journey. They do not have to take a great deal of time. They are low to no-cost. Most importantly, they focus on creating room for you to hear yourself with gentleness and acceptance. Start with the one or ones that you can begin today. And since the current demands on your time will not disappear just because you need them to, be sure to set time in your calendar for your self-care.
Daily Meditation
Centering your mind each morning will enable you to release unwanted mental clutter while restoring emotional balance. This can be as brief as 2 minutes with a Body Sense Meditation. Research has shown that a daily twelve-minute Kirtan Kriya Meditation brings many physical, emotional, mental, and spiritual benefits.
Journaling
Daily writing gives you a reliable space within which to allow the different aspects of yourself to come together and communicate. This is, first and foremost, a listening practice. You will develop your ability to listen, allow, and receive the thoughts and feelings in need of your attention and compassion.
Brain Supplements
Dr. Amen has developed a line of excellent brain-healthy supplements that address your brain's specific nutritional needs. Learn about the supplements that focus on supporting the brain areas responsible for processing fearful, painful experiences. These will bolster you as you explore and reclaim those parts of your Soul waiting to be reunited with you. (BrainMD.com)
Walking
Take time each day for a walk, especially outdoors. There is an easy and fun practice that will optimize the benefits from a short, 30-minute walk called Intermittent Intensity Walking. Incorporating this technique into your walk will give you focus and a sense of accomplishment. Bonus: it is unbelievably simple and highly effective.
Ask For Help
It is important to know the difference between the types of support available to help you on your journey. A qualified professional will offer insight into whether you are a candidate for coaching or therapy. These two professions serve seemingly similar but exceedingly different purposes. Learn what you need to know.
You may have other forms of self-care that you are feeling really connected with that you have experience with that have given you the results that allow you to have a more expansive experience of your life. And I would love for you to share those in the comments or in a message to me.
In the show notes, there will be links, first to a two-minute body sense meditation that I recorded. And then also the soundtrack for a Kirtan Kriya meditation. Basically, it will guide you through it simply with the sound of a bell, letting you know when to shift and there will be instructions to how to perform that. That particular kind of meditation has actually been studied by physicians and scientific researchers.
They check in with the brain function of the subjects performing this meditation, and they have found really tangible and quite positive benefits from this. And it's a beautifully simple meditation. It's not a silent meditation, which I know can be really tricky for a lot of folks, myself included. And so it includes a sound and it includes motion with your hands.
And that really, I think creates a full-body meditation experience. One of the tricky things about moving into meditation can be that if you are someone who is very disconnected from your body and you begin a meditation practice that at least to you looks and feels mental, then it can take, it can make it more difficult to begin to connect to your body.
And your body is where so much of your wisdom is stored. As I mentioned, your stories have found places to live inside your body in different areas. And so when you are able to create a centering practice and for each of us, that may look different. If you, when you're able to create that centering practice when you can include your sensory awareness and your emotional intelligence and sounds, and movement, then you, you may find that that's a much more accessible as well as enriching meditation form.
Now, Journaling has been around for a long time and it's no mystery. It probably doesn't even seem all that earth-shaking to talk about journaling. And you know, when you think about journaling and myself included, when I think, oh, I should, maybe I should journal about that. It doesn't ever feel like it's going to be as transformative as it actually becomes when I do it.
I also mention Brain Supplements from Dr. Daniel Amen and Amen Clinics. There is so much information on his website. I have found it to be a great source of information, expertise. They are dedicated to the quality of their supplements. And I have found that they are quite affordable, which is not always the case with supplements, especially a high-quality ones. So I've included a link to BrainMD.com so that you can check it out there as well.
Then I talk about Walking. And there again, you're bringing your whole body into it. If you would like to have it be a little more of a game, the technique that I offer is called intermittent intensity walking. I learned about this from a variety of sources and this is my interpretation of that. There are a lot of studies that this actually increases your metabolism and I find, and others that I've shared it with it have found that it's it sort of gamifies the walk a little bit and makes increases your sense of enjoyment. So I highly recommend that. There will be a link to a downloadable PDF.
And then Ask for Help. This can be one of our toughest self-care actions. Number one, we're not sure who to ask for help from. Often, family members who may love us and wish well for us, they have so many of their own filters that they truly may not be able to give you the kind of objective
and conscious and compassionate insight and reflection that a qualified professional can. I myself have had both therapy and coaching and find tremendous value in both.
Becoming A Coach
My decision to become a coach is that it enables me to create an environment where my client gets to connect more deeply to themselves in a very friendly, safe way. And it's less about you're broken, there's something wrong, let's fix it. And more about, there's a lot of richness here. Let's bring it all out. Let's set it all out on the table in front of us. Let's take a look at where it all came from. Let's appreciate the power and beauty of each of these people, experiences, conditions, feelings, emotions that you're having.
Let's bring them all out, all these parts of you and create an opportunity for powerful communication, deeper partnering, joy, and truly, love. So I invite you to choose any, or all of the links provided, try them out. See, which ones feel the most enriching to you. And, you know, remember that if you have a message from inside yourself and the voice is telling you something that makes you feel like you have to shrink, or that you have fewer choices or less room, that you feel more constricted, you know, that that is the voice of your fear .
And if the voice you hear tells you something that lets you feel more expansiveness, that you feel you have more choices, that you can breathe with greater ease, that is the voice of your intuition. Follow her. She will always lead you exactly where you need to go. And she knows everything about you and she loves you.
She always has, and she always will.
I'm Zette Harbour. This is Love Lies Beneath. I hope you subscribe to this podcast and check out all the episodes. All the guest interviews. I hope that you visit LoveLiesBeneath.com. There's a link in the description to the show notes.
And if you're curious about how you can weave self-care into your life in a way that doesn't require you to feel like you have one more obligation, reach out, set up a Virtual Coffee Date. I am happy to chat with you. It's about 20 minutes. I get to learn more about who you are and offer what I can to help you on your way, in your journey.
Go raibh míle maith agat!