Welcome!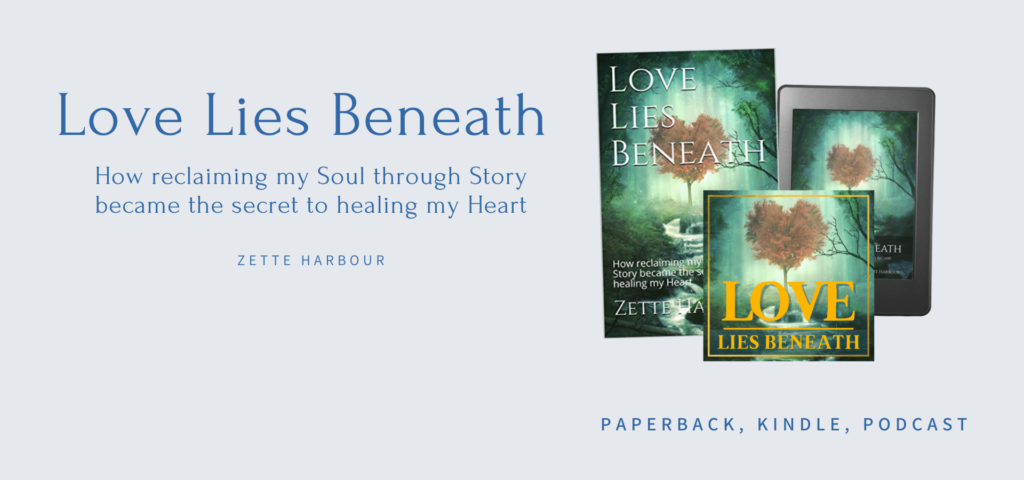 Enter your details below to receive your downloadable excerpt of Love Lies Beneath: How reclaiming my Soul through Story became the secret to healing my Heart.
---
Awakening to the presence of the Love that lies beneath all of the people, events, and stories of your life opens the doorway to greater freedom, satisfaction, and joy. Unlike denial or focusing only on the 'positive,' this book is a map of how to explore your inner terrain in a way that makes you a stronger, more resilient traveler on the road of life.
The stories and the techniques within its pages offer proven support for anyone who has experienced trauma, grief, or sadness. As each one of us awakens to the power of Story, and in particular, the power of our own stories, the world becomes more vibrant and alive.
In Love Lies Beneath, I decode powerful wisdom hidden in stories like Rumpelstiltskin, The Handless Maiden, an iconic Selkie tale, and others. The stories become mirrors within which you are fully revealed and set free.
• Do you outwardly appear to be an accomplished, positive person? Do you inwardly carry a heavy burden of self-doubt?
• Do you spend much of your energy coping with stress, fear, and pain without the hope of life getting much better?
• Do you wish there was a path you could follow to make the person you project to the world match how you feel about yourself on the inside?
• Do the disappointing people and experiences in your life confuse you and drain your energy?
• Do you often feel that you're the only person taking responsibility for what's going on?
• Is your Inner Critic the loudest voice in your head and the most hurtful one for your Heart?
I am here to support you in finding the Love that lies beneath all of the events and stories of your life. When you do, your life becomes richer and more powerful than you ever thought possible.
---
And….
connect with me and make a Virtual Coffee Date to get your questions answered.