What does it take to transform yourself and your life? Brooke Schiller, Ricki McKenna, and I share insights and tips in this interview with Laura Rubinstein hosted by the Women Speakers Association. 
Watch the full video HERE.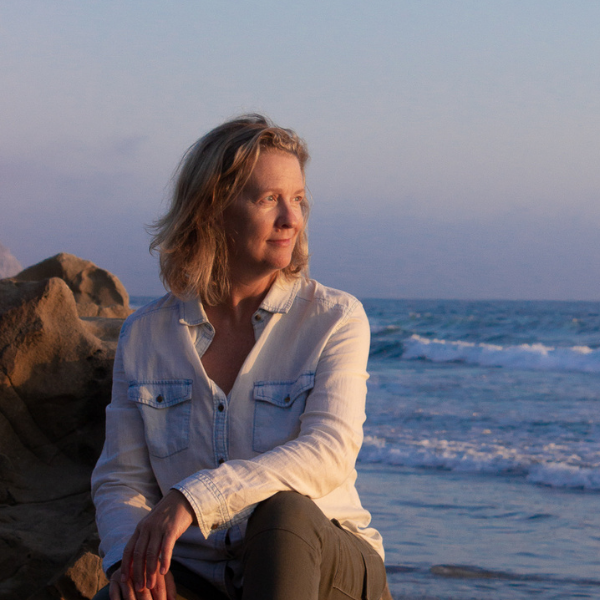 ---
---
My book, Love Lies Beneath: How Reclaiming My Soul Through Story Became The Secret To Healing My Heart is available in paperback and as a Kindle at Amazon.
---
Transcript
Transcripts are approximations of the conversations
---
Create Momentum for Your Transformation
[00:00:00] Zette Harbour: Welcome to Love Lies Beneath
Do you feel like stress, fear, or pain take away too much of your energy. Have you wondered if you're ever be free of that heaviness of your past? Do you long to feel as good on the inside as your life looks on the. In this podcast, you'll discover the story of who you really are and how to set yourself free together.
We're going to travel into those wild spaces of our inner landscapes and dive deeply into the rich soil of our lives. Reclaiming soul through story and healing. Our hearts. My book love lies beneath is the map. Be sure to subscribe to this podcast. So you don't miss any of this enriching journey.
And now let the adventure.
Episode 30, How to Create Momentum for Your Transformation. In this episode, I'm sharing an interview that I was a part of. It was hosted by the Women Speakers Association. And our interviewer was Laura Rubinstein. I was joined by guest panelists, Brooke Schiller, and Ricki McKenna. And each of us got to share our unique perspective on what it's like to create momentum for your transformation.
I hope you enjoy this interview and that you find some really rich wisdom to inspire you for your own transformation.
WSA TV Women Speakers Association
[00:02:31] Laura Rubinstein: Welcome to WSA TV, Women Speakers Association premier show. I'm Laura Rubinstein, your host and producer. And today we're talking about bringing your best self forth, being able to self-actualize. You know, we do this a lot on our, our shows, including manifesting your desires. And today we're going to take. Uh, a little twist on this idea of being able to create momentum for your transformation.
And I have some incredible guests here. As you can see an experts in their fields to share with you how to create momentum for your transformation. Let's say hi to them. Hi Brooke.
[00:03:07] Brooke Schiller: Hi, Laura, my name is Brooke Schiller and I'm a leadership development facilitator, coach and keynote speaker. I'm coming to you from the San Francisco bay area, and you can find me@insightpartner.com I N C I T E.
Thanks for
[00:03:22] Laura Rubinstein: being here and, uh,
[00:03:27] Ricki McKenna: Hi, Laura, I'm Ricki McKenna. I'm a certified nutritionist, a chef and an author, and I am coming to you from Houston, Texas currently. And you can find me at patrion.com /Ricki.McHealthy.
[00:03:45] Laura Rubinstein: Love it. Great to have you, Ricki and hi Zette.
[00:03:48] Zette Harbour: Hi, Laura, I'm Zette Harbour. I am a transformational coach and a professional storyteller.
You can find me at ZetteHarbourCoach.com. And I am coming from San Luis Obispo, California.
[00:04:01] Laura Rubinstein: Wonderful. Where to have all of you here, because I know you each have these specialties that really help people create momentum for their transformation. Transformations happen all the time. But what advice would you give our view yours to really set the stage for that?
Transformation to really catapult it. Brooke, why don't you address that for.
Set The Stage
[00:04:21] Brooke Schiller: Sure. Thanks, Laura. So as a leadership facilitator and coach, I have found that there's a misconception around what it means to be a leader. And I have found that leadership is not a level or a title and up is not the only way leadership is not a destination, and it's not always about managing people.
So we're going to clear up those misconceptions. And what I have found particularly over the last 18 months is we cannot predict the future. So why not develop our leadership skills wherever we are. So we're going to be ready for what the future holds, whether we know what that. Or not and better yet.
Why not take the initiative and prepare by developing skills that research has proven time and time again will be valuable now. And in the future skills, like self-awareness curiosity, resilience, nuanced thinking initiative and accountability. Inspiration and motivation are all things that I have found either in articles I've read or in the 25 years of my time in this business that resonate repeatedly and I help leaders find it in themselves.
[00:05:46] Laura Rubinstein: I love it. That's a great set of skills to develop, to create that momentum for transformation. And you know what I, I kind of gleaned from what you were saying is that transformation happens no matter, you know, it's change is gonna happen. And by developing these skills, you're setting the stage to be able to adapt to.
[00:06:04] Brooke Schiller: Yes. And you're not waiting for someone to tap you on the shoulder and say, it's your turn. You are leading from that place of power all the time.
[00:06:13] Laura Rubinstein: Exactly. Wonderful. Thank you so much, Brooke. So Ricki, from your standpoint, how, what advice would you give you to create momentum in there and set that stage for them to be.
Have a great transformation.
[00:06:26] Ricki McKenna: Well, it was, Brooke said awareness as part of it. Um, since I'm a nutritionist, I focused on food and what it does for us. And. Understanding that taking action, not just saying, oh gee, this is what looks good. Well, that's what I'm supposed to eat. Okay. But, uh, take the action yourself for better health, because once you try it, it'll love.
Keep you going. And I do promote. Considering when you're going out, what to eat. That's something that, that is extremely important because we don't know what's in the food. So make your choices before you go to a restaurant, if you can, and things like following the global model of taking care of what you're eating.
And another thing that I promote is wasted. There's so much food waste in this world, particularly in the United States, unfortunately that I promote consciousness and mindful eating and conscious shopping. So between the, the ideas of being aware of what's happening, especially in the last 18 months, um, and being conscious of your choices as far as food and drink and.
Seriously, considering drinking a lot of water more than we used to because as we age, we tend to need more water, but it's not only that it helps you. So we get into the whole consciousness mode. We cause we are, the brain is made of fat and water. Believe it or not. So if somebody calls you a fat head, I recommend saying thank you because you're feeding your fat and its good fats and not to be afraid of food, being aware that certain foods.
Are better for you than others judging by your feeling, being conscious of how you feel. And basically that's the whole idea of, of what ideal is to create consciousness in people and awareness about what they're eating. We do mindless. I'd rather see it mindful as far as eating and we have choice. I
[00:08:34] Laura Rubinstein: love that taking the, looking at what we're eating and what we're putting on our body in our body.
Right. What else are we, what should we look at?
[00:08:42] Ricki McKenna: Well, there's another thing about smells. How many of us have scented candles? Plug-ins um, things around the house that have odors that we think we like, especially candles. And there's another thing I've, I've gotten on just recently that I finally realized the reason I don't like dryer sheets, is it, they pardon me, but stink and they make our clothes smell the same way.
And in many cases, what I've found with clients is they're toxic. They're adding toxic chemicals to the soup of toxic soup that we already live in. And so if you can eliminate some of the smells in your life, that really are not as natural as they say they are. There's a lot of chemical stuff out there.
And two. Be mindful of that when you're purchasing something, I like candles that light not smell and other things in the areas of kitchens and bathrooms, especially. Um, so that's really what I have to say and transforming awareness into action if you're aware of something, just so, oh, well, I'll do it later.
When it happens, cause you'll leave it for later. And then you'll forget. Yeah, you
[00:09:57] Laura Rubinstein: both are so far talking about awareness, leads to transformation that you can make those choices. And it's the choice. Brooke said to learn these skills, to recognize that you're a leader at any level and Ricki, then it's like, what are you putting in your body?
Declutter your whole, um, your whole. Like life in a way. And then Zette, I wanted you to weigh in on this from your standpoint, what are some practical tips you can give our viewers about creating momentum for their transformation, set them, set themselves up for more success in manifesting their disease.
The Big Story Of Ourselves
[00:10:34] Zette Harbour: Thanks Laura. Yeah. And it was great to hear that, that common thread of awareness from Brooke and Ricki, because the minute we become aware, we're really, that's almost 90% of the work, right. Is, is coming, becoming aware. And so when I work with clients to transform, we're really focused on the story and the big story we have about ourselves, but also the many little stories that we have installed and we've kind of kept in cold storage within us. And so many of those stories we aren't aware of. And so they are kind of like furniture inside. Like when you imagine that you are a mansion and you have many, many.
And the, in those rooms, there, there's a collection of furniture that you have somehow, either inherited, put there yourself, or somehow it's just shown up and you're not even sure you want it. So one of the processes I really find is pretty central is what I call inner decluttering. So we go into those rooms and even if you, the client can't see that piece of furniture, the story you tell, lets me know how.
Suddenly become aware of that furniture. And instead of bumping into it and bruising your shin or stubbing your toe or falling over it, now you can become conscious of how did that piece of furniture get. Do I even like it, is it something I want to sell on eBay? Is it something I want to take out back and set on fire?
Or is it something I want to move to a different part of the house where it's going to actually, let me have the view that then I really want in life. And so one of the primary ways I like to support people in you because sometimes when we come face to face or time, With these hidden stories, it can feel sad.
It can feel painful. We can feel grief around it. And so in order to be able to meet those moments, meet those stories and be empowered by this awareness, I've developed a practice called seal S E a L. So when you feel stress, pain, or fear, any kind of negative emotion that the practice that I have personally used for now, I think, um, I don't know, 8, 9, 10 years is to say to that feeling.
I see you because so often when we feel something negative, our first, our first instinct is to go, you know, get away. So if we say I see. Then, ah, you know, that just takes the pressure down a notch. Then we say, I embrace you. Meaning, you know what? I am going to wrap my arms around you. Cause you don't have to go hide in a corner anymore.
And then I'm going to say, I appreciate you because that story, that piece of furniture, it was important for moving you forward in your life in some way. So we want to give appreciation. And then you say, I love you. And often my clients will say, well, do I really have to feel. And you know what you don't, that's the surprising thing.
If you just do the practice, I see you. I embrace you, I appreciate you. I love you with, or without the emotions, you will see that your relationship to these pieces of the stories that cause you stress for your pain, your relationship will evolve and you will suddenly become, you'll recognize that these are not enemies.
These are your allies and they are a source of power and they can support you in becoming who it is. You're here to be.
[00:14:01] Laura Rubinstein: So brilliant. , all of you and, and said that S.E.A.L. method of talking to your inner self and doing that inner decluttering, and then Ricki doing the clutter decluttering of the physical stuff that you put on in your body, and then Brooke the skills that you can use once you've done, like the S.E.A.L. Method, you can implement those.
So this is like a formula for creating momentum for transformation between the three. I don't know if you realize you did that, but that is like brilliant. So thank you. So let's get to know each of you very quickly tell us who w well, what you do, who do you work with and what do you do for them? And maybe a story about how you helped someone or got to this, uh, Brooke, why don't you start us off?
Serving Leaders To Transform
[00:14:45] Brooke Schiller: Sure. Well, I work with leaders at all levels in small to medium sized companies, but I like to say I make the world a better place for leaders at all levels. And I do that through keynote speaking online. And in-person. Classroom instruction and coaching. And I really help leaders at all levels.
Re-imagine what it means to be a leader in the 21st century. And I help the people who support them do the same. So whether that's senior leadership, so to speak, or the HR organizations that create development opportunities in company, And my model consists of seven skills and I call it and it really is a scalable model because it's for everyone.
I envision a world and I've seen it in practice where individual contributors are sitting next to people in different departments. Um, people that they report to, or people who report to them, all of that hierarchy sort of goes out the window and we democratize. Leadership development in a way that propels people forward.
And I have found in doing this, that when people bring their whole selves to work and they contribute fully well, clearly they benefit, but the teams they work on, they also benefit and organizations benefit. And so often I have heard, you know, can you teach us hard skills through. The soft skills. And what I do is I integrate them.
You can't achieve the hard without the soft and actually stepping in and being conscious about your own leadership ability is it takes a really conscious effort that has major payback down the line. So, how did you get into this? Yeah, well, so I've spent my whole career in the learning and organizational development space and I worked internally in organizations and about 16 years ago, I found myself in what I thought was my dream job.
The, I had been seeking a role and a level for all of that time, and I found out the hard way. The career ladder is broken. And when you get there, the view is not all it's cracked up to be. And. I decided to take my learnings up to that point and make it my life's work to rethink and reeducate on leadership development.
And so I've really been empowering leaders ever since. And in that process, I've been consulting for about 15 years now. I've read the articles. Built in my own content. And I started to see these recurring themes around skills that don't necessarily have to be for certain levels and they really apply to everyone.
And that's where it all.
[00:17:50] Laura Rubinstein: That's great. Well, you're doing fantastic work for the leaders of the world because they, we do need those, um, those soft skills and they are equally as important as the hard skills. So thank you, Ricki. Tell us about you. Who do you work with? What do you do for them? And, tell us the story of how you help somebody.
[00:18:08] Ricki McKenna: Oh my gosh. Well, thank you. I work with people anywhere from their twenties to their nineties, which is kind of a big range, but basically I'm concentrated on those from 50 up because I'm finding that there's a lot of changes going on in the world that I'm aware of and helping to bring this awareness of what's going on with our food industry.
And what we put into our bodies fuels us if we're not feeling good. And if we're not feeling healthy, some of the things and Laura touched on it, you have to incorporate everything. It's, it's an environment that we live in and the food that we put into our body fuels us. Sometimes it doesn't. So I started working with people over 50 and actually over 75.
And interestingly, I walk into, senior residences here and I find that there are many people in there who are younger than I am. It gets to the point where, why are you here? Why are you on so Medicaid, so many medications and there's so much. It's not just myths, there's food myths, but there's a lot of ignorance about what food can do and what food can be.
And that got me started in doing, I do a zoom program now, um, which concentrates basically on demonstrating what you can do in the kitchen, how to fix things, you know, how to, how to shortcuts to use with the food. And, helping people understand that, that we can't be afraid of food, food, we need food and we need water.
And one of the things I'm finding is, is the hydration is important. So I stress that juicy foods. And that's really what got me started on this. And you have a
[00:19:50] Laura Rubinstein: story of how you helped
[00:19:51] Ricki McKenna: somebody. Oh gosh. Yes. I have, well, my partner who is actually my fiance now. Uh, he started out with, yeah, everything's organic.
He's a geophysicist. So he figures everything comes from the earth and it's full it's organic until he started eating real organic food. And I'm not a proponent of all organic use your smarts, get the stuff that's really necessary to buy organic. And so he's discovered the difference in how he feels and how he lost 40 pounds in the last year and a half instead of gaining weight.
And so he's, he's realized that food does have an impact plus effects. That I have a 90 she's now 96, I believe. Or 97 year old who at 93, we changed a little bit of the way she was eating. And she was relieved of two medications that she had been on for a long time. That just, it warms my heart when I can see somebody transform even in her nineties.
Wow. That's fabulous.
[00:20:57] Laura Rubinstein: Yeah. Incredible. Yes, it does. Incredible. Thank you for that. And all you do. And Zette tell us about who you work with. What you do for them and a story of how you help somebody.
Coaches, Creatives, Changemakers
[00:21:09] Zette Harbour: Thanks, Laura. Yeah. So I work with coaches, creatives and change makers, and primarily it's because those three things also speak to who I am.
And, I love what coaches are doing in the world. I love what creatives are really what they're about in the world and to see change makers. You know, like Brooke and Ricki right here, you know, to be able to support them in whatever way they need. And so I do this through story. To me, we are stories, we're living stories. We tell stories all day long and we don't even know how much storytelling we're doing.
Right. And so when. Connect to our stories more consciously when we realized that what seemed to be facts indeed, was a story that I crafted in service of my wellbeing, whether it was my physical, mental, emotional, or spiritual wellbeing, these stories all were created to support me. And so one of the leaders that I've worked with is she is recently.
A, a new nonprofit group that is all about creating awareness and supporting the natural systems that actually create greater wellbeing for everyone. And she's, I just am so enamored of her bravery and her courage, she's sort of an introverted person, but she really decided to step up and take this leadership role.
Well, in our work together over the last year, we have uncovered some stories. And one of her stories that she didn't realize she had is that she's not allowed to make ripples. Now, here she is a leader of this organization and by its very nature she's going to have to make ripples to get her mission accomplished.
So there was this friction that, that pressure between those two stories and it was showing up in relationships with other team members or community members. There was miscommunication. There was, you know, unpleasant things like that. It just kept popping up. Once we were able to get to the place where she could have clarity about this story and the impacts it was having, and also where it was going to prevent her from really achieving her dream.
Then she could look for the meaning in that story at some time in her life. That story was so essential and so when you dive in deeper, you go through clarity to meaning you. Dive all the way down until you can claim the value of who you are, the part of you that really, that story was designed to protect and sort of wrap itself around in order for you to have access to that later, when you're older and have more agency in your life..
And so when she got that clarity, found that meaning and claimed her value, you know, now, you know, she can say this amazing thing happened, and I know what I did to contribute, to making that happen. And she knows other people are involved, but before she would say these great things are happening. Who knows how it's happening, right.
It's just luck. And so when you think it's just luck, then how do you have any power to recreate that success? And so when she was able to understand that she plays a really vital role in this success, and she understood that that story was keeping her from seeing that. Now she knows that she is empowered.
She does make an impact. She's allowed to make ripples because it serves her great vision for this beautiful change that she's bringing into the world.
[00:24:41] Laura Rubinstein: Another great point about how awareness makes a difference and embracing it. Excellent. Thank you all for all you're doing. And you know, we love having leaders like you on our Women Speakers Association premier women's show here. And so. Why don't you give our viewers a little taste of why you joined and what value Women Speakers Association is to you, Brooke, if you want to.
Women Speakers Association Benefits
[00:25:05] Brooke Schiller: Yeah, sure. Well, first off it's for opportunities like this, thank you so much for having me on today and being exposed to your audience.
And, I will say as soon as I joined the personal attention and care I received from Gail and, and you, Laura has, made me feel cared for using your services. And so that's been wonderful and I've also been selected to be a contributor to voices of the 21st century. So I'll be an author for the upcoming book, put out by Women Speakers Associationassociation in 2022.
[00:25:39] Laura Rubinstein: That was a great visibility and also thought positioning for you, you and your thought leadership. We definitely do that all the time. We have great community here, so thank you, Ricki. How about you? What is the value of Women Speakers Association?
[00:25:52] Ricki McKenna: I would definitely echo what Brook said, and it has given me more confidence to pursue my goals of being out there and teaching people more and reaching people more.
And I love the fact that it's a community of women who have gotten their act together. And the community part is extremely important to me because first for some reason, whatever it was is that I've operated as an independent forever and ever. And it's brought me more awareness of what community can really do to help one move forward and achieve goals and do it in, in the company of other women who are feeling nurturing and conscious.
So very much so. And, uh, I, I can relate to everybody here and I'm glad, and it's interesting. They were all basically on the same kind of, uh, a mission in the sense that we're out there helping others get what they want, do what they want and be who they want.
[00:27:01] Laura Rubinstein: Yeah, we definitely have the philosophy that your message matters equally, equally here, every woman's message matters.
And Zette, tell us about the value that you see and are experiencing from Women Speakers Association,
[00:27:16] Zette Harbour: Laura. Yeah. I have been really impressed with the professionalism, the directory I'm in a lot of directories for a variety of things and, you know, sometimes. I'm not so good, but this directory is amazing.
It's super professional. I love the look of the pages. I love the easy way to find people on it. The networking events. Wow. I really want to echo what Ricki saying. Connecting to this community has been extraordinary, you know, as a coach, a creative, a change maker, we're often at home on our own, you know, whether it's doing consults or developing programs or content.
So to share time with these other. Passionate just incredible women that I love actually almost most of all today has been a blast. I love sharing this time and learning more about Brooke and Ricki and Laura. You're. You're amazing. So thank you.
[00:28:12] Laura Rubinstein: Well, thank you. Um, you were all amazing and I just love showcasing all the women who come here to Women Speakers Association, to our audience and to each other.
You now have a lifelong connection. You now have more in your community that you know more about. So for those of you watching today, if you want to have your voice amplified, if you want to have a community of people who are here and getting their act together already have their act together as Ricki, you said. Join us@joinwsa.com.
You might even want to download our speaker success plan. If you go to speaker success, plan.com, that's free. You can join. Just our mailing list that way. And we will give you our resources, many resources, but if you want to be amping up your visibility, do what these women have done and join us@joinedwsa.com.
So thank you again, Brooke and Ricki and Zette, you're magnificent women. Thank you for your advice and wisdom today on how to set the stage, create the momentum for transformation it's really is it is you know, a three-part formula we actually put together here today. So we'll see you for the next episode of the WCTV women per your show.
Next time. Thanks ladies.
[00:29:29] Music: Bye
[00:29:31] Zette Harbour: I am Zette Harbour. This is Love Lies Beneath. You can catch show notes, links to our guests and more at LoveLiesBeneath.com. You can also reach out and schedule a virtual coffee date with me.
Go raibh míle maith agat!