In this episode, I share a conversation with author and Spiritual Mindset Resilience Coach, Kat Om. Her book, Resilient Love; Turning Your Wounds Into Wings is available on Amazon.com. You can reach Kat at KatOmLife.com.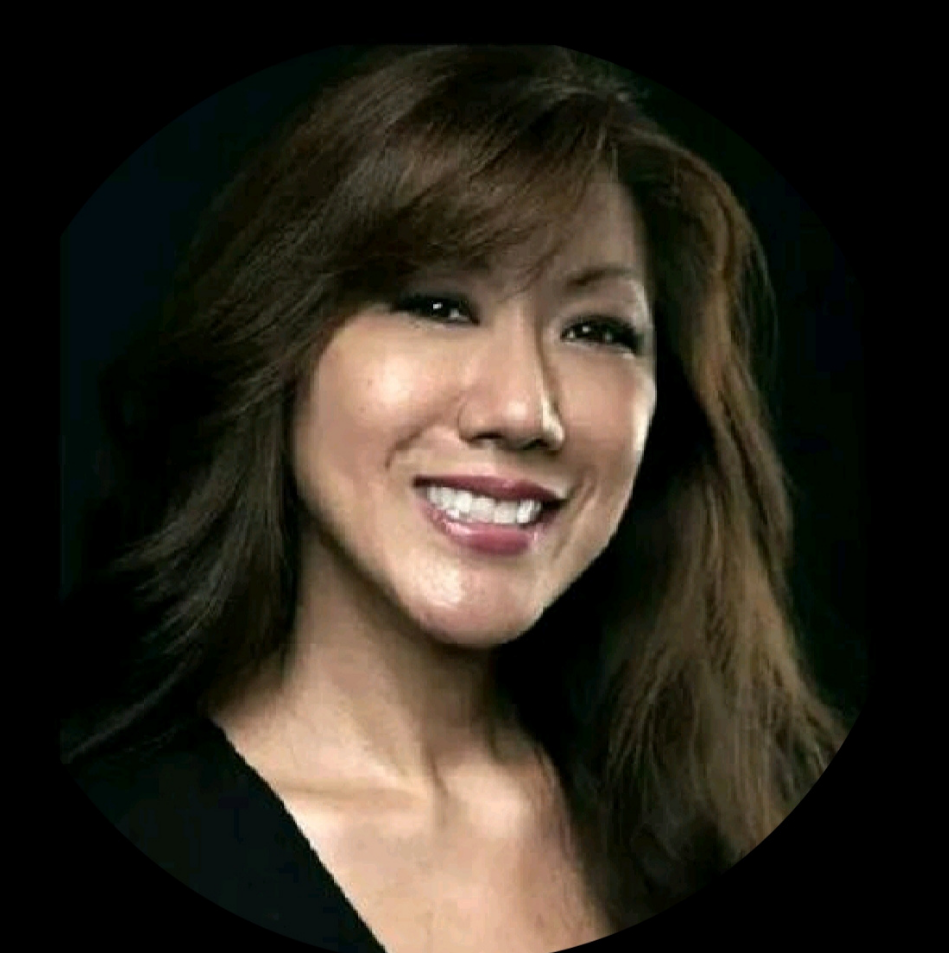 ---
---
My book, Love Lies Beneath: How Reclaiming My Soul Through Story Became The Secret To Healing My Heart is available in paperback and as a Kindle at Amazon.
---
Transcript
Zette Harbour: I'm Zette Harbour. This is Love Lies Beneath and I am here with Kat Om. Kat is the author of Resilient Love; Turning Your Wounds Into Wings. She's also a blogger on Medium.com and a Spiritual Mindset Resilience Coach. Kat, welcome.
Kat Om: Thank you so much for having me on today.
Zette Harbour: Tell our listeners a little bit about you and the work you do.
Kat Om: Okay. As you said I'm a spiritual mindset, resilience coach. And what what does that mean? I help people move from their head and into their heart and it's it's a lot of it's the work is based on, my own life and the book that I wrote. And I just want to also tell you about, I had never planned on writing a book ever in my life.
And as I was going through this process and I was doing like the healing, the inner work, friends of mine were encouraging me. You really need to tell, share your work and you need to tell other people about this. I put, I did put it into a book and the book is not a memoir. It's more of the lessons that I learned during the process of my healing journey.
So what I realized with this work did was that it helped me become be more resilient. In love in the area of love. Cause I was going through the divorce, a divorce and everything. And I remember, gosh, I remember lying in bed, like on this gorgeous Saturday afternoon and not knowing if I could go through with it.
And if your listeners are going through a divorce or contemplating divorce and not sure I never got a definite answer, but I knew that. After all the work that we've tried to put into the marriage, that it still wasn't working. That was the next step for us. But it's still a hard process, even if you want.
But I remember just laying in bed on a sunny summer day and just scrolling through like the internet, Googling things and trying to find some answers. And what helped me was hearing other people's stories. That's why it's so fantastic that you're doing this, Zette, because that's what pulled me through to the other side.
I also hired a life coach upon the suggestion of a friend who told me to hire us as therapist, but the life coach that I, she told me to interview three people and the life coach is the person that resonated most with. And so I hired her and it was, I, you need a lot of that when you're going through a difficult time, you need everything you can to help pull you through to the other side.
And that's exactly what I said to her. I said, I may back out of this divorce and I said, you need to help pull me through the other side. And she did her job. She did a wonderful job at pulling me through to the other side. So yeah. So the book, I know the term it's based on a lot of self-love practices, because the time that I was going through this self love was very, it was very new.
It was 2012. It was new to me. I never heard of that before now. It's just like a trendy term. I think people take it really out of context. They don't really understand it's not bubble baths and, and going out with your girlfriends, it can include those. But really what I found out was self love was was doing the healing work, being committed to doing the work, being committed to your path, your journey and being committed to your growth, your personal growth. And that was like the major, main thing. Like while other people are going through a divorce. They may go out to Cancun or, I knew people who bought cars and got breast implants and everything. I spent all my money on personal development because of my life coach led me on that journey.
So I like coaches and I was living in Wisconsin at that time. So her job was also to get me back to New York because, okay. Because that was one of my greatest fears was I didn't know how to get my stuff back to New York. And my friends were just like, we'll just hire a moving truck. Did you know, Zette being a life coach, like what fear does to you.
It's just debilitating. And so it's I think of that meme of that horse. Did you see the name of the horse? That's tied to a plastic chair and it said sometimes stopping you is all in your head and that's exactly what would have what it was. I was just debilitated in fear . And so my life coach helped get me back into New York.
I remember when I was driving with my girlfriend in the car and seeing the New York city skyline, just tears came down my face, but something else that the healing work did that I want to explain was that I have a great relationship with my husband. My ex-husband now, like we had a better divorce than we had a marriage because I was doing the healing work while I was in the process, which was incredible.
I don't think if I had done. If I wasn't with my life coach and going to these workshops, I would going to in Greenwich village, I don't think I would have been able to get to that point. But through this, this like spiritual healing work, I was doing a lot of forgiveness and a lot of self-love, which helped me pull me through that.
And why it's so important is because it helps you let all that anger go.
Zette Harbour: When you talk about self-forgiveness, was there anything about that process that surprised you based on maybe what you thought self-forgiveness ought to have been or should have been and what it turned out to be.
Kat Om: It was both forgiveness and self-forgiveness okay. I'm so glad you said that because a lot of times what we read, what we read and people are like, oh, you forgiveness, blah, blah, blah, blah. They don't realize, I think it's like, self-love is, first of all, is the foundation of your self-worth.
Okay. So that's why it's so important. People think that it's really, this ladidahdy stuff, but it's really a serious, important inner work to do to build up that. Self-love and I'll explain more about that later, but the forgiveness. That was the shocker, like you said, because a lot of times they'll say that forgiveness helps you let things go.
That is one thing that it does help me let things go. But because I was so rooted, like before, I did the inner work and before I got on this path, when I was unforgiving, I was always trying to prove myself, everything I needed to be right. There were times that I was mad at my ex-husband. I would be upstairs in the bedroom.
I wasn't even mad at him anymore. I just didn't know how to go back downstairs and say, I'm not mad anymore. Let's just drop this thing. Cause I had so much pride and that's what kind of what unforgiveness does it gives it makes us almost like situations worse than they need to be. So what practicing forgiveness really did for me was almost own up to my own.
Like I say, my own toxicity where I was, the problem, it helps me was made me more. Self-aware. When I was making my own, like I said, my own problem, my own trouble. So that was the eye-opener. That was the shocker. And I'm actually writing a blog on that as we speak right now. So that's why, I'm glad that you mentioned.
Zette Harbour: So I love what you're saying about forgiveness and self-forgiveness and I think. Early on, or maybe a general idea of what forgiveness means might mean that someone has to have been wrong and you have to overlook it or accept it or tolerate it or, get over it. Whereas I'm hearing something very different from you about what forgiveness meant.
Tell us more.
Kat Om: So to help me own up to like where I might be wrong. Added to the, so it made me more aware and witnessing where, how did I contribute to this problem? And also like doing the inner work, it helps us look into the other person's, from their point of view. So that helped me.
So I doing it self forgiving and self forgiveness, and self-forgiveness is a daily process. And in doing that and over time. Cause I, now that I've been doing this for eight years, it makes my relationships better because now I'm able to forgive people a lot more quickly. I'm able to say, I'm sorry, a lot quicker.
It's strengthened my relationships, with my family and my friends, because I'm able to rock. I'll recognize things. So I can be worried before I used to be stubborn. Now I'm very quick to apologize. Like that person that used to wait up in the bedroom and wouldn't be able to go downstairs would be the first person to go down and saying, you know what, Hey, I'm sorry.
I didn't mean then it doesn't mean that I'm perfect now, but the practice helps me become quicker at doing it, which I think is amazing. Helps me bounce back that.
Zette Harbour: Yeah. And it reminds me of this quote. I think it's attributed to Buddha about anger and that's the opposite of forgiveness is anger, right?
So anger is like holding a hot coal in your own hands, right? Your anger toward that other person is only burning you and that forgiveness you're describing in. In really being able to release that hot coal you no longer harm yourself. And again, there's a real difference between apologizing because it's the quickest way to get people like back to a level of peace or status quo or to maybe not be mad at you.
And there's a different, and this other kind of forgiveness you're talking about, which is really accountability and releasing judgment. It's.
Kat Om: Because I didn't need to be right. That was another part of it. I didn't need to do with doing the work was not needing to be right all the time, and seeing the other person's point of view, but to touch upon what you were saying.
I wrote in my book too, because it's basically a relationship book, but there are readers that approached me and told me that they read the book and they're not ready to date yet, after their breakup. That they use the practices in the book, in their daily lives with their families, their friends, their coworkers.
So that's one, because it can be applied anywhere. So because that's what relationships, we have relationships all over the place, not just romantic ones. We have relationships with ourselves, so I wrote in the book, if you break up with somebody, we hold on to all of this anger.
Like, why would you want to hold on to all this anger stuff? If you feel that somebody let's say somebody cheated on you or did something, that hurt you deeply, why would you want. Hold on to that, like your best revenge they say is your best life. It's having a job like, Mike, or, all John, whatever who, you know, I don't know who that person is and living your best life instead of holding on to all that anger.
So that's what, that was the gift that forgiveness gives. It's just, letting it go, if there, if you were dating somebody or in a relationship with somebody who was a toxic or something, It's 'you keep your stuff', it's like I say, fool me once, shame on fool me twice, still shame on you, but I'm getting out of here.
I'm moving on to something, better for myself,
Zette Harbour: We have some accountability for the conditions of our life. Once we learned what those conditions are, what ha what's happening. It reminds me of that other, I think it's a Zen quote, which is, no presents.
So when someone comes to you with their, whatever it is, their ugliness, their toxicity, their anger, their whatever, their frustration, jealousy, or whatever. And they try to put it on you. The Zen thing is to saying, no, thank you. No presents.
Kat Om: I love that. I
Zette Harbour: share with our listeners. What's one of the exercises.
That's one of your favorite things that you've done, that you've shared in your book.
Kat Om: Most of the exercise. So I go over different areas. So it would be, forgiveness self-forgiveness. The first chapter is on childhood wounds. So it's going back and visiting where these you cause a lot of I didn't realize a lot of who we wind up with, have to do with, our parents' relationship, our parents' relationship with us.
So I did wind up marrying somebody who Was the opposite of my father to say that lucky with that's the way. My dad, wasn't the traditional dad and I wanted somebody who was more traditional and, and the Universe exactly delivered exactly what I wanted. I wanted somebody to traditional.
So I married somebody very traditional and very, and were, and we just weren't. We wound up realizing that we weren't, compatible. And that's what I didn't, that's also the exercises in the book help you with is to recognize because, okay, first of all, what we do is that what I didn't realize when I was, before I had gotten married while I was doing this work was like, how much of us date, just to fill up all those wounds inside of us.
And that's what we don't want to be lonely. Or we're just looking for somebody just to look for somebody. Cause we can't. And then, and that's not just necessarily our fault society, conditions us when we have families and friends and relatives saying so who you're dating or why aren't you dating anybody?
So I write, I blog about that too, but that's, basically a lot of what the book is about too, that they forced us to feel like that we're incomplete without a partner. So we're out there trying to like, I can't not be without if I have to, we feel lonely and depressed. So we're looking for these people to fill these voids in us and.
I don't know, some people get it right. But the 50% of people like the divorce rates, like what, 50%, we're getting it wrong. I thought he had everything like he was traditional, he was a family guy, he came home every night. Oh, in the 20 years we were married he never lied to me once.
So these things were very important to me. So I stayed at the marriage trying to make it work, but we fought every day over everything, over a little things, most ridiculous things. And even though we get along now, and even though I've done the healing work, people said, do you think this is a chance between you two now?
I know even more. So if I knew that. But I knew if I knew now what I knew, then what I knew now, we were probably best off not getting married to begin with. We have a great friendship, but that's, we're, we are just friends, we were never meant to get married, but I don't regret the experience.
Don't regret the experience at all. And, but I realized that we do, we get into these relationships to fill all these wounds. So there are exercising that in recognizing, when healing your wounds from that, and just being just the awareness of that just helps a ton. So my life coach, while I was going, when the day we signed the divorce paper, I knew this because I was doing healing work, working with my life coach, and I was going to these workshops in Greenwich.
And she advised me. She said, Karen, please. And she was like, now that you're divorced, she was like, don't jump into a relationship. Right away. And she said, take at least minimum six months, cause we were married altogether 16 years. By the time I signed the papers take some time, to mourn in the relationship.
And I knew what she was saying. I knew that she was right at that point. I didn't know that before that, but I knew that I understood what she was. But I couldn't, it was so painful. Even if you want it, it was so painful because we had been together 20 years. I literally felt his soul like ripping out of me the night that we signed the divorce papers.
And I didn't want to feel that way. I just felt so horrible. I didn't want it. So what did I do? I got a dating app again and what happened me and my next lesson. And he was well-dressed. you know, he was handsome and charming and everything that I could actually like, how did I get so lucky? Three months into the relationship, all of a sudden everything changed and I realized it was classic.
What narcissistic impact relationship? I don't consider myself an empath. He was definitely clearly, it had all the characteristics that narcissists do. And I was prime candidate for that is because I made myself vulnerable because I was looking for somebody to fill all those wounds and, inside of me.
So what narcissists do is that they love bomb you. If you're familiar with that, they love bombing. They fill up all those wounds. They look for, we're targets actually. So they look for people who are vulnerable and they love bomb them and they fill up all those wounds. And I know there's a lot of times, cause I think I dated two narcissists now and I realized that I didn't really like them to begin with.
And then all of a sudden you wind up really liking them because they're filling up all these, they're telling you everything that you need to hear and you wind up thinking like, it's almost like they brainwash you into thinking that you're in love with them. And, but that's why I'm so grateful for this work because the moment he started pulling away, the old me would be like, oh what did I do wrong?
How do I make it work? I want what we had, the last three months, how do I make it work? And I would have been chasing that, because I've done it in the past and I wouldn't maybe stay in the relationship another three years, six years, who knows how long, trying to make something work that was never going to.
And but now that's what I'm saying. That's why self-love work is so important because it sets the foundation because I had my self-worth and this is what my coach said to me, the reason. Okay. I forgot the reason why I was doing all this work is because she said to me, Karen, she said, unless you heal yourself, she was like, you're going to still keep attracting all these unhealed people.
And I didn't understand what she meant. She said, because healed people can recognize unhealed people. And I, now that she said that now that I've done the healing work, I think, Zette that you can recognize who they unhealed people are, you stay away from them because that those are your toxic relationships.
And those were the toxic relationships that I was in that I was setting myself up for, because I was looking for all these people to rescue me, but now I rescued myself. And I did the inner work. So I didn't have to trust them. I had my own back. So that's what the self-love was. I got myself out of it.
I'm like, I need to get out of this relationship. Meanwhile, my girlfriends are like, what are you crazy? He's a great guy. And I'm like, no, like I did not hear me. I need to get outta here. That's why you gotta, I can't say enough about doing this inner work and what it does for you because now I'm able to have my own back.
And I can tell who were the healthy people who offer healthy relationships. are and and who the people are that I need to stay away.
Zette Harbour: A hundred percent, the more we have ownership of ourselves, the less someone else is going to get to rent the space. The more, the less we're willing to let them, set up tenancy and squat there.
Kat Om: Exactly. Exactly. Get out of here, you squatter. Exactly. Because they're not paying right. They're not willing to be like, reciprocate the respect, love, when
Zette Harbour: we own ourselves, when we own, truly have sovereignty over who we are, we're going to be most interested in a person who also has sovereignty over who they are.
And they're going to be looking for someone like us. Yeah.
Kat Om: Exactly. 'cause like attracts like, we think, the universe, we'd like, we've got universe delivered. Like we want a soulmate. Cause that's what exactly. That's the workshop that I was attending. I don't know if your listeners are familiar with Gabby Bernstein, but I was doing the may cause miracles and I wanted to manifest my note, my next soulmate, which I wasn't supposed to be doing.
So I was going through the divorce, but I am grateful for the lessons. From there instead of manifesting this is where I gained a lot of the self-love practices was through that workshop and not the soulmate, I gained what I needed, that foundation, but,
Zette Harbour: yeah. It's so true.
All, like you said now again, all the principles that apply to being in a loving relationship with another human are everything we need to do to have a loving relationship with ourselves. And when we do that first, then the other is actually possible. But if we don't tend our own garden first, it's impossible to be in a loving genuinely, balanced, healthy, loving relationship with another person.
Kat Om: Exactly. Exactly. So that's what I was saying was that, so the universe doesn't deliver you, what you want. It delivers exactly where you are. Yeah, exactly who you are. So I was attracting all these people because that's where I was at that time.
But now that I'm whole and complete within myself and I don't need these relationships to fill me up. That's the other part of this inner work is that I am happier now. I'm still single. And I am happier now than I ever was in a relationship. And I'm whole and complete as I am. And I don't need to be in relationship just to be in a relationship because almost that's a huge turnoff to me.
Now I could not be with somebody just to be with somebody. But I am enjoying my time. Just being with myself, just being at one with nature, taking a walk, being with my family and friends, because we don't realize how much love there is already around us. We think that love is just in our romantic relationships and that's one chapter.
The last chapter of my book is that love is surrounds us. It's all around us. I have abundance of love now that I'm open and I recognize it and I am happy and I'm whole and complete as I am. I call it being wholeheartedly single. Until I'm or I call myself actually an independent, not a single, I'm an independent and because I don't need to be in a relationship because I feel like that's like codependency.
I feel like the whole world is codependent forcing you into these relationship,
Zette Harbour: Is this where you do most of your work in this realm of helping people see that the love they're looking outside of themselves for is really the love they need to give themselves.
Kat Om: Yeah. So I work with my clients on finding and doing the inner healing work and, through questions and I work with them and finding their own self-worth and a lot of it is just self-awareness because a lot of times, once you just point these things, they.
They do like we slip up and I can't say that I haven't slipped up during my we're always are so like healing, isn't linear, healing is like this, so we are, but every time you learn from your mistake, you elevate a little bit higher. So that's what I've seen. Like the growth in my clients.
It's amazing. But a lot of times like these epiphanies these aha moments that they didn't realize before. And that's, what's so amazing because, I had somebody maybe told me about self love before I had gotten into marriage or dating, even when I was in my twenties, I would have loved to have known this and how we were feeling
I probably would've made a lot of different choices. Yeah. So I really wish this worked for younger people too. I wish my book to get in the hands of younger people. So I do a kind of I do distribute my book to like those little, those little. book a little library libraries.
I keep them in my car for, I see one, I'll put a book in there. So that's my contribute to our communities. Society. Get that work out there.
Zette Harbour: Good for you. What a great idea. I think all authors should do that, right?
Kat Om: Libraries too. I'm going to want to start approaching libraries to donate some of the books too, because we want to get our work out there.
These are the gifts that we have and share them with other people.
Zette Harbour: And you're right. The there was never a class in school about how to listen to your deep inner wisdom, how to tend to any kind of stress fear, or pain you have, that is still within you and not healing. We never were given any information that was even a thing.
In fact, the opposite. It was. Don't look at it. Don't listen to it. Still be behave, be that, be a good student, be a good daughter or son, it was all this, like you had to behave as if nothing was hurting.
Kat Om: Right. And that's so painful. And then the way they handled it, they weren't able to handle, I think they're handling it.
Holding up and talking about it, but how they did handle it. It was like sometimes a lot of times through anger through alcohol, it comes out in, in different ways. Shopaholics, workaholics is a big one, even exercising, all the holics, the food holics, that's how all that you're stuffing all your emotions.
That's what that, that's how it manifests. This is something else. So when we learn how to release it, and we talk about it is exactly Zette, because that's what I was saying. When I discovered this, I was like, why did it take me until I was 40 to find this out? Why didn't I know anything about it? Because a lot of it seemed once it came to me, it was like an epiphany.
And it was like, like all these aha moments. That they made so much sense. So why, wasn't, why wasn't this common knowledge? Why didn't more people, and that's why I would love for more, for this to be more in schools, to teach young people about this, to build communities where, because I remember even just going through meditation, teacher training, people in the class saying that there's nowhere else, like they love
coming to teacher training. And there were a couple of people there. I think they wanted to bring it into their schools or into their work. And they didn't have any other courses outside of that. I think I was the only life coach in meditation teacher training, but there was all different kinds of jobs, careers that these people had, but that they said that they loved coming every week because they didn't know any other community like this.
And I would love for us if we could build our own communities where we'd like, have fireside chats. We could talk about that. Like once this pandemic is over, I would love to be able to rent a yoga studio time where people would just come weekly and talk about what they're feeling and help, and help them center, helping them connect to their true self because we know that the true self is the Self.
Either there's the ego self, which is our false self. And that's what we're, that's where we're on autopilot. And so much of the world is still working on autopilot from. We'll take the following ego's direction rather than falling. They're their true Self. That's the thing too, because so much there's so much that takes us out of our true Self is the news every day.
Or we have an interaction with a coworker or a friend that maybe said, something, we think we took it as something hurtful, but maybe it was, might be because something was not healed inside of us that we took it that way. It was our perception of it. And that's where we have these misunderstandings.
So it's helping people to do that inner work and helping them heal those areas and where we're disconnected from our true self and helping them reconnect to back to their soul center. Because that's where we find our most peace, our most happiness,
Zette Harbour: so true. That still pool in the center of who we are that has all the wisdom, all the love. And it just waits for us to take the time to be present to it. And yet we do need support. We do need someone to let us know that, oh, this is one way. Meditation is one way to get to that deep inner stillness within. There are other things, obviously creativity, movement, all kinds of things, but we really do need someone to open those doors for us don't we?
Kat Om: right.
Cause my practice is like I have an arsenal, my daily practice is meditation, yoga walking in nature. And once I do that and I'm able to start my day
Zette Harbour: wonderful. Wow. If we all do that, imagine the world we could live in.
Kat Om: Because that helps us to be centered when we have a strong, we can share a strong foundation because it helps to reset ourselves every day.
So we're taken out of a. Every single day, that just builds. We build like this big ball of yarn of stress or whatever anxiety. And it just goes until we can't take it anymore. So doing that daily practice of meditation, yoga and everything, and walking in nature helps me to realign myself every single day back to center.
So I'm starting at zero, so it's not compiling and compounding into this stress, big, gigantic stress ball.
Zette Harbour: Oh 100%. If we it's like decluttering your kitchen drawers, you don't do it often. It just gets to be a mess. And then 10 years later, you can't even pull the door open without things just popping out.
Yeah. So that's a beautiful way to start the day. So how can people connect with you to find out more about your work to talk to you?
Kat Om: Oh, thank you. Thank you so much for asking. They can connect with me through KatOmLife.com is my website, K A T O M L I F E.com. And I share a weekly blog.
They can connect to me. They can message me. I'm on medium.com. If they want to read other blogs. They're too. They're not exactly the same. They're actually a little bit more, I think on medium than I do on my own website.
Zette Harbour: Yeah. And tell us again, the title of your book and where they can find that.
Kat Om: Okay. Thank you. The title of my book is Resilient Love; Turning Your Wounds Into Wings and it can be found on Amazon.com.
Zette Harbour: Beautiful. And I think you said there's a second book coming. Is that right?
Kat Om: There is a second book in the works.
Zette Harbour: Wonderful. We'll look forward. So we can have another session to talk about that
Kat Om: book too. That's the one, that's the part on dating. So I thought that would be the first one is on healing, your wounds. And the second part gets the nitty-gritty about the dating part. So a lot of people are excited about that.
Zette Harbour: I am sure. Oh, that's great. Wonderful. So glad Kat, you've been just such a passionate, enthusiastic, just your vulnerability and your openheartedness has been such a joy to have you with me today on this conversation. Thank you. Oh, 
Kat Om: my gosh, it was such a pleasure. Thank you so much for having me on.
---
---