Sarah Bellorini laid a slab of concrete over her heart when life was at its most stressful and disappointing. In this episode, she shares the story of her journey back home to herself and the transformative and deeply creative work this has inspired her to do. Connect with Sarah at SarahBellorini.com.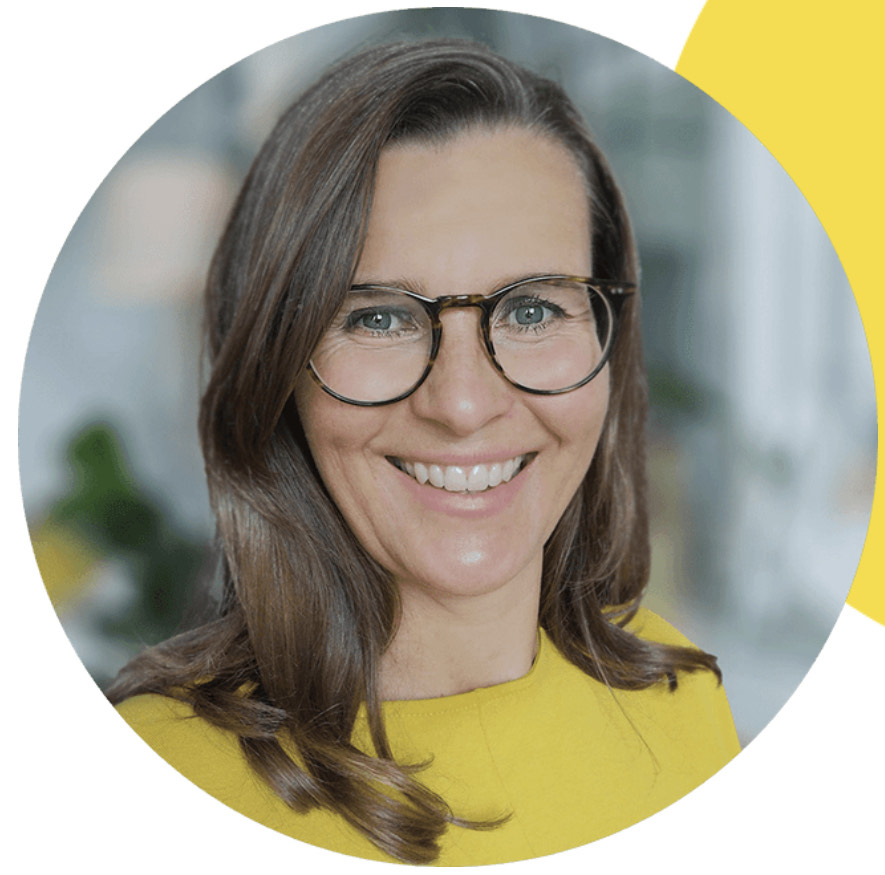 ---
---
My book, Love Lies Beneath: How Reclaiming My Soul Through Story Became The Secret To Healing My Heart is available in paperback and as a Kindle at Amazon.
---
Transcript
---
Creativity & Visionary Leadership with Sarah Bellorini
Zette Harbour: Welcome to Love Lies Beneath. I am Zette Harbour and I'm glad to have you. Do you feel like stress, fear, or pain take up way too much of your energy. Have you wondered if you're ever be free of that heaviness of your past? Do you long to feel as good on the inside as your life looks on the outside? In this podcast, you'll discover the story of who you really are and how to set yourself free together.
We're going to travel into those wild spaces of our inner landscapes, and I'd be plea into the rich soil of our lives. Reclaiming soul through story and healing. Our hearts. My book love lies beneath is. Be sure to subscribe to this podcast. So you don't miss any of this enriching journey and now, let the adventure begin.
Zette Harbour: I'm Zette Harbour and I'm here today with Sarah Bellorini. Sarah is a certified leadership coach artist and, a creator. So Sarah, tell us about you and some about what you do.
Art, Energy Leadership, & Transformation
Sarah Bellorini: Hi Zette it's so amazing to be here with you today. Thank you so much for inviting me to be on your wonderful podcast.
And so, what do I do? Who am I, guess is the question really? Isn't it. So I'm an Aussie. I've been living in the UK for the last 15 years. And as you have already said, I'm a certified energy leadership coach. And I am also a an art therapist. And I'm also a 50 year old woman who yeah. Is very, passionate about making a, an impact on this planet.
I've created my own unique blend of energy leadership coaching and therapeutic artistic processes. So I work a lot with mandalas and the labyrinth and everything that I do is all about raising the consciousness of people. Yeah. People obviously make up businesses and. If we're going to really bring sustainable change to this planet of ours, to our world to create sustainable change.
I believe that we, first have to do that within ourselves. So it's really about this sustainable change from the inside out. And I've developed a three-step process which is transfer, translate, and transform. So you're transferring your hidden inner world into a tangible form .
That you can then look at because it's outside of you now, and then you can work out what that means for you. So you can translate this, language, of your soul into what does that actually mean for me?
And then through that process, it's actually very, transformational because you can get rid of the gunk that's in the way, and you can also really, sift through that. Discover the gold that's, hiding inside you. that, is within all of us and that you would really, resonate with also being a coach and an author.
And there is so much richness that we have in our stories. So it's, I guess it's a process of the fine arts, so drawing, painting, et cetera. And then there's also this beautiful way that we can also really, discover and uncover who we are through our story, writing our story and getting on the other side of that is a super powerful experience. It's very transformational for us as authors. And then also hopefully for the people that read our stories.
Zette Harbour: Yes, that's wonderful. I really love I can envision that hole where you reach within and you find this piece, this maybe it's got dirt on it and maybe you can't see that it's golden and shiny and valuable, but you pull this out and with these methodologies, you have, you get to really brush away the dirt and grime and really polish it so that you can see the golden beauty, the richness that is revealed, that came from within you. And you're right. If it's inside, we can't really be able to look at it and understand it and communicate with it.
And so I hear that you're creating a channel, a place where people get to communicate with these parts of themselves and in doing so reveal that richness, which then really is very transformative because when you are really clear and able to take ownership of your value of the treasures within you, then you're really able to deliver them to the world in a beautiful way.
Sarah Bellorini: Absolutely beautifully said
Zette Harbour: Yes, I love that. And I love that you that your process is based in visual art. It's, an area that a lot of folks may not feel that they have strength in or ability. And so I'm sure that when people begin this work, if they don't feel that they have any artistic talent, tell us about what they experienced when they do the work with you.
I Can't Make Art
Sarah Bellorini: Yeah. thank you, Zette, that's a really astute observation and it's so true. I've had people say to me, I can't do this. I was told by my geography teacher that I couldn't color in properly and this is when people are in their teenage years. So it, it can bring up a lot for people.
And, but I guess that's what I work is all about. Isn't it? It's what are the stories that are keeping us stuck and preventing us from stepping out into the world and being who we were created to be, and to really realize what I call creative potential and creative potential is this true self that's within us.
So it's, the internal. True self, not the false self that I'd like to actually go into as well. But this true self. And once we tap into that, then it's the realizing of that creative self which is this kind of the second piece of realizing creative potential is it's that external expression of the true self.
So just to come back to answer your question,
Just that, sort of the starting place can be incredibly powerful for people. Yeah. Having to confront something that they've had that they've locked off or blocked off since childhood and really therapeutic art and the processes that I use specifically with the mandala It's not about creating a pretty picture.
I call the mandala. It's like a playground for the soul. And the mandala is simply a circle. it's an archetypal form of wholeness. And we are all made up of circles, aren't we? The mandala helps to make the unconscious conscious it's it brings together the dispersed pieces of ourselves. So even if you were to do something super simple in a mandala, it's going to be really transformative. And the other thing is there's been research that shows that drawing in a circle is so much more powerful than.
A square. And I know it's curious, isn't it. And and on a piece of paper, which kind of makes sense to me because if you'll find this with a blank piece of paper, it can be like, it can be really, threatening conduct, even for an artist. Somebody who, is a painter or somebody who calls himself a fine artist.
So it creates. It's a boundary space. It's a safe space. And also, yeah, research does show that for some reason, it's a more transformative transformational space for people to come and play for the soul to come and play. And for us to Yeah, I put down colors and textures and forms and markings that really are expressions of how we're feeling on the inside.
And that can either be expressing deep sadness, really deep resentment and anger and like big passion. And we can also use it to maybe dream a little bit as well. because often when we talk about therapeutic something or other, people can also close down when they hear that word.
And I generally, and I, that's why I don't put myself out into the world as an art therapist. I say I use art with my coaching because it's so interesting isn't it like how we can just one word can set us off like therapeutic. Oh God. Because of all those memories and stories that we have attached a to our earlier life.
Zette Harbour: I wanted to actually circle back.
Sarah Bellorini: Oh, nice one. I see what you did there.
Zette Harbour: Circle back to that. When you mentioned that person who had been told as a teenager by their geography teacher, that they were unable to color in the lines and how old were they when they came to work with you and how long had they been holding that story as true about themselves?
Sarah Bellorini: she was around 40. She was south African actually. And she, was a really successful entrepreneur, really creative And I have a process written out and it's a step by step process that I share with people. And I, obviously coach them through it, talk them through it verbally, but it breaks everything down for them. into tiny little baby steps, even down to like how to set up your external space to sit down and do a mandala. What paper to have, how to attach it to the board, what materials to use and because it's actually interesting, the different materials that you use can also impact the, process that you experience. So the whole idea is to get out of your head and into your heart.
The work that I do really helps you to reconnect to your heart through art.
I see a lot of like level four heart-centered people who they're socially conscious professionals and leaders. They want to do good stuff in the world. And they can either be stuck in their head or they can be giving too much and not have great boundaries. And then they can circle back down into this victim space.
And quite often, what I see is that people, yeah, their anger, the level two that we know is anger, is blocked and that makes a lot of sense because anger is the predominant energy in the world. It's the predominant energy in the corporate world. Burnout is the evidence of level two leadership.
You can get stuff done through this kind of pushing and striving, anger energy though. It's not sustainable. And what I also find, and this is my experience as well, is that when things go on in your life, in your early life, like they do with all of us and it doesn't have to be super traumatic stuff.
My parents got divorced when I was 15, 16 years old and a lot of people would go whatever, get over it like 50% of marriages end in divorce, but it doesn't mean that it wasn't traumatic for me at that point in my life. 15, 16 is a hugely, that's adolescence, that's a very It's an important time in one's life.
And at the same time, I was not able to pursue my career path, that I, my passion, my real passion for my career. And I also split up with my first proper boyfriend. So it was like a triple whammy that all happened at the one time. And for me I carried a lot of that within like within me It was that, whole thing where you have external events that happened in your life, and then you make them mean something internally about you. And because it was all around my creativity, what I made that mean about me was that well I'm creative, I wasn't allowed, to pursue my creative path.
So therefore, if creativity is unworthy, I'm unworthy. And then that can be so damaging. This is back in the late kind of 1980s in, country, new south Wales, Australia, like emotional intelligence wasn't on the table ,self-leadership who knew what that was, and so I, I didn't have the skills to really lead myself through that.
And I fell into drinking alcoholically I w you know, I was from a country town, there's a culture of drinking. There was a culture of drinking. And I guess I just fell into doing that because I, didn't really have the skills to navigate my emotions. And if you look back my grandmother on my mother's side, she was an alcoholic.
And they, we now have scientific evidence that we carry trauma in our DNA from five generations before. As I said before, you don't actually have to experience the trauma yourself. It doesn't have to be massively massive trauma. I know that some people carry insane and intense amounts of trauma and.
I really want to honor and acknowledge those people because some people have just gone through massively traumatic experiences in their lives and thank God I wasn't one of those people, I think a lot, what I would like to say though, here is that it's this whole kind of like.
Because emotional intelligence wasn't a thing when we were growing up, it is now like the younger generations coming through, the younger millennials emotional intelligence is more spoken about, but it was this thing about I don't want to go into my emotions because I'm scared of them.
I'm going to get engulfed by them. I'm going to get lost in them. I'm just going to fall into a heap and never be able to get up again. And so it was a lot easier just to repress them, suppress them. And it's, almost putting a slab of concrete across your heart.
That's I think when we do that, when we don't allow ourselves to go into our hearts, when we don't feel safe going into our hearts, Then we start to live up in our head and add desires are in our heart and that's our creativity. I believe God gave us the desires of our heart and that's who we truly are.
And if we can't access those, then we go up into our head. We live in our We do all these things because we're feeling the pain of the broken heartedness. And I know that you get this because your, book Love Lies Beneath, you know that, well, it's that love that the love from the heart and it's beneath all the gunk, but it's also beneath that beautiful story that's there. And I love to call it a rich tapestry. Our heart is a rich tapestry. Our life is a rich tapestry and textiles was what I was passionate about when I was younger. And so I just love the fact that I'm able to, after looking at my own story and reclaiming my creativity and realizing my creative potential, I've really been able to.
Yeah, pick that up. Pick the thread up again through story. And it's, been a very, healing and enriching process for me actually.
There's Something Wrong With Me
Zette Harbour: 100%. And when I read your story, you're an author in two different books and I read both of your story selections in there. And you describe your journey with the loss that you experienced in it.
And I do agree with you when we are young and vulnerable and we feel that there's no one really keeping us safe. The space that pain takes up is, unique to each of us. So if, my loss may look, say, quote, unquote on paper, like smaller amount of loss than yours, that's not how I experience it.
I experienced it to the fullness of my feelings and especially when we're young and vulnerable. And if we don't have the support, we need to really acknowledge and process and integrate and grow through the grief. And so wounding is that one layer. And then there's the trauma, which as you described beautifully, the slab of concrete over the heart, right?
That's the piece that harms us the rest of our lives until we can dissolve that slab of concrete, go back into the place where it started. And that slab of concrete I hear too, is that's where we put the story. It's me. There was something wrong with me. And that's what we make the concrete out of is the story that, oh, I'm not okay because I'm creative and creativity isn't okay so there's something wrong with me.
And that is again, far more harmful later than the original trauma, the wounding itself. So when we dissolve that layer and I love that you're doing it through colors and textures and shapes and the physicality of the making 'cause I think a lot of what happens when we layer that concrete on is we also cut off the whole rest of our body.
So we lose a lot of our ability to tap into our senses, like our sensuality or sense.
Sarah Bellorini: Yeah, absolutely. Yeah. Beautifully put,
The False Self
Zette Harbour: so Sarah, you had mentioned something about the false self and I really want you to talk more about it.
Sarah Bellorini: Yeah. Cool. Thank you. So there are several philosophies, faith paths, and yeah, it's in popular psychology that there are two parts of life, two halves of life, so there's the first half of life and the second half of life and the first half of life is. Really run by what we call the false self. And the second half is led by the true self. So the false self is ego based. It's fear-based it's not bad it's, essential. It's necessary to get us started on our life journey.
Though, when it all becomes about me and my survival and my car, my house, my, this, my, that, then it's, almost like it's a container that can't hold anything else. It's, full and it won't expand. It's, a very kind of limited way of living. And then the false, sorry. The true self is obviously the opposite of that.
So the true self is when we realize that our life is about something so much more greater, so much something so much bigger than ourselves. And it's this real kind of like God self. I know that God is a word that is Loaded for a lot of people. So rather than saying, God, I can say, it's the spiritual self, it's the divine self.
It's this spark of divinity that this spark of consciousness that is uniquely us that can then come to the fore in the second half of life. When we do the work to really put down the false self. I guess the other thing that I just want to quickly say is that. This sort of first and second half of life is not chronological.
So you can be in your teens or your early twenties and be in your second half of life because you've had maybe a life-changing experience and the other extreme, or side of the coin is you can be on your death bed and still be in your first half of life. And unfortunately, so many people go to the grave with so much anger, sadness, grief, regret, remorse. Just this story is untold. This song is on sung that creativity, the creative potential is not being realized. So it's, through. Yeah, all these various processes that I work with. And obviously there's loads of other professionals out there that do this, that it, I think this is, I believe that this is really the journey of our life.
It's this self-actualization piece, isn't it? And, I feel so fortunate because I've been put on this path I've had the experiences that I've had. I had burnout back in 2009 and that was really my moment where that was my pivot moment.
I had to really look at my life differently and start doing things differently. And really it's been a pretty intense kind of decade like retraining as a coach, as an art therapist you've got to do your own work. And there's a saying that you can only really lead others as far as you've gone yourself.
And I guess that's the thing I feel like I have gone to the depths and back again and I'm not scared to hold the space for others to do that. And the people that I now work, with visionary male leaders, and these guys really, want to do some serious stuff in the world. And it's really great because I'm able to now step up and be with these leaders and to and, to be confident and to hold my own. And, to not think that I've got to have all, I've got to know everything, I've got to have all the answers and it's, so beautiful seeing this shift in consciousness. And I really believe that this kind of global reset that we've had has been such a great thing to happen for of the consciousness of the planet.
There are a lot of people that are sticking their head in the sand still, but there are more people that are waking up and they've got a sense or they know that they've got to start doing things differently. And these are the people that I'm really, passionate about helping out and helping them really to activate their creative potential.
Zette Harbour: That is powerful work and I'm really glad you're doing it because it, is true that this is a moment of tremendous transition and there's so much opportunity for growth and there's also opportunity for shrinking. So the more you can be a part of it, of supporting that expansiveness, that expansion of human consciousness, right?
The more powerful you can be in the world. I, in reading your story. And you've alluded to it a little bit as well. So growing up, you knew that you were an artist, you loved to create textiles, colors, texture, shapes, and then your parents were divorcing and they decided without really even consulting you, it sounds like that instead of art school that you had already been accepted to, they were going to send you to a business school and yeah
that sort of really took the whole foundation of your sense of self away in a swift moment. And it's been your journey then to have felt maybe like a stranger in a strange land in the sense that you had to be in corporate, be in business and yet your, true nature was this artist.
So your, as you say back in 2009, you got to the burnout point and then you said, whoa, I need to go back and reclaim myself, bring myself forward. What I love about your story is that the work you're doing, I wonder if, obviously I know you've spent time thinking about it, but how much is the fact that you experienced that loss making what the work you do now possible.
Male Visionary Leaders
Sarah Bellorini: Oh gosh. That is such a great question. And thank you so much for asking it, because even like just a couple of hours ago this afternoon I'm gathering a tribe of visionary male leaders to write a book. It's the first book of its kind. It's written by men for men on feminine leadership traits and emotional intelligence.
And. I didn't go. This is not an idea that I had. I didn't go looking for this book and for this idea it came. I don't know whether you've read big magic by Elizabeth Gilbert, you probably have. But she, talks about the ideas are looking for someone to come in and through, and this is very, much what happened with me.
And I've been coaching a visionary male leader and I finished the first, our first session, and when I hung up the call from him, I had two ideas just fly in and it was the day after I submitted my second chapter for the second book to the publisher. So it obviously cleared something out and that chapter was all about anger, art, and authenticity.
And I really had to reach into the depths of my soul to write that book, like that was really hard to write. It was pretty confronting and pretty challenging. Do I dare say this stuff in public? Yeah. And it was a really amazing experience of embodying my work and who I am and not hiding anymore. And I think with turning 50, there's something that happens it's awesome.
So anybody listening that you know is stressed out about being 35 or 40 or whatever. The best is yet to come guys. what I want to say is that I was sitting here this morning. Writing the author's guide for these men and doing some research.
And there's this beautiful quote by Joseph Campbell. It's by Brené Brown, but she's quoting just Joseph Campbell because Brené Brown has obviously done loads of research in this area. And it's hilarious because she's all about creativity, innovation, and change and how Vulnerability is the birthplace of creativity, change and innovation.
And what blocks vulnerability is shame and shame is that gremlin. It's that thing that we were talking about before my gremlin point where my gremlin was birthed was that time when I was 15, 16, and those three events happened to me. And she says, Brené Brown says all these organizations, they're like, yeah, we want to be more creative.
We want to embrace, change and innovation. And can you come in and do a workshop or talk to us? We just don't talk about the vulnerability stuff. It's just it's bonkers. And there's this quote that I was writing in this author's guide about I don't know it verbatim, but it was something about the cave that you choose to go into that deep cave in yourself, really go into that cave in yourself.
Don't be scared because that's where the gold is hidden. And I just burst out into tears. When I was reading that I am sitting here writing this author's guide for these men that are they've been in like fortune 500 companies they've worked in the financial sector in the city of London for 20 years all these amazing men that have done these incredible things. And I'm writing these words about the heart and about emotional intelligence, about vulnerability, intuition, creativity, empathy, authenticity, and they are going to read this and they're going to be in this book and
it's so incredible and such a privilege to have reached a place in my life where. I'm the person that can do this I've always felt, and I've always known intuitively that I was going to do something bigger than me. I was going to do something that was global and it was going to be impactful.
and I've held this in myself for a few decades now, but I've just kept on going and I guess it's been hard. I've got great tenacity I'm the first born, I'm an Aries. If if you're into any of this kind of stuff. And I guess I'm, driven and, it's, learning to do it in a way that comes from the true self that comes from this place of healed and wholeness and this most spiritual place. There is a power greater than myself. There's a consciousness that's greater than myself. There's an energy that's greater than myself. It's outside of me, but it's inside of me as well,
and when I connect together with that, consciousness that's greater than me, then magic can happen. And so it's at times like earlier today when I'm, doing this stuff and I just, stop in and it's oh my gosh, I get to do this. it really is humbling.
And it's a real privilege. Yeah.
Zette Harbour: A hundred percent. It is. It, really gives such depth and brightness to life and livening.
Not Of You, Through You
Sarah Bellorini: Yeah, absolutely. That's a cool way of saying it. it's when it's something that is not of you, it's through you and it's not about you. like the ego.
It's just about getting out of the way. Like you don't have to get it, right? Yes. You've got to show up. Yes. You've got to be grounded and stay in your creative flow and do all the things, but yeah. It's got a real different energy to it. it's, difficult to put into words, but it feels amazing.
Zette Harbour: It does. And I think that's how that it's a really deep truth about life, because those are so difficult to put into words. Words do their best. But they're never the thing. They're just sort of fingers pointing to the moon. And yeah. And, also I love that it's so true that it's, not about us and yet it is your very journey that has enriched you in just the right way so that what you're delivering now has all that it has encompassed within it.
Right.
Sarah Bellorini: There you go. There's that greater kind of consciousness at work, isn't it? Because I believe that there's a plan for all of our lives we're brought onto this earth for a reason. I don't know the statistics, but we are miracles. Like how many sperms don't get into the egg?
How many abortions, miscarriages are there? Like the fact that we're sitting here today, is it like we are miracles. And what are you going to do with that miracle of life that you've been given? There's so many people don't have the privilege of being alive. We do.
And I really feel like without it being this kind of head of the burden of something, it's more like an awesome privilege. we get to play. What do we want to create with our lives? And just to come back to this like turning 50 thing, it really is a . Bit of a. Oh, my gosh, I've been here for five decades.
Okay. What am I going to do with the next 5?
100%
Zette Harbour: Every woman I know has that experience. I don't know. I somehow I don't have that conversation with men, and maybe it's true for men as well, or maybe it's a different decade, but I know for women, boy, you just even creeping up on 50, you start to get that sense of, okay.
Something big is about to shift and then you turn 50 and it's just what just happened. And I just turned 58 and. Oh, my God, it is getting better and better. It's amazing. And it really comes. I think part of what contributes to that is this sense of taking ownership of ourselves. And it's, not just a
a checklist of all the things I'm amazing at it's really taking ownership of the richness of our entire journey, including the things that happened that didn't feel good, including that layer of concrete that we put over our own heart and how we get to dissolve that and including then how we choose to manifest our selves, our gift that we're here to give into the world.
And to, again, circle back to your three, it was. Remind me, it
Sarah Bellorini: was, transfer translate, transform.
Zette Harbour: And I hear that theme running through all of the work you're doing, how appropriate.
How can people connect with you? So if they are interested in transferring, translating, and transforming and connecting to their true purpose in life particularly through this act of creation, how can they find you?
Sarah Bellorini: The best way to find me is to there are two ways. One is on LinkedIn. And so I'm Sarah Bellorini on LinkedIn. I have a yellow top and a big smile and the second way is my website. So that's simply SarahBellorini.com and you can email me there.
There's a contact form. that's probably the easiest way to do it.
Zette Harbour: Why don't you spell your name for the listeners?
Sarah Bellorini: Okay, so Sarah with an H. So it's S A R A H then Bellorini. It's a lovely Italian name. B E double L O R I N I Sarah Bellorini.com.
Zette Harbour: Beautiful. Thank you.
Zette Harbour: I'm Zette Harbour. This is Love Lies Beneath. I hope you'll subscribe to this podcast so you won't miss a single bit of this adventure. You can also reach out to me at my website. Love lies beneath.com. There you can find show notes and other resources. You can even set up a virtual coffee date with me and we'll talk Story.
Go raibh míle maith agat!
---