Lisa Lopez of Live Happy Coaching shares her insights into the true nature of happiness and whether it's possible to feel happy even when life takes a painful turn.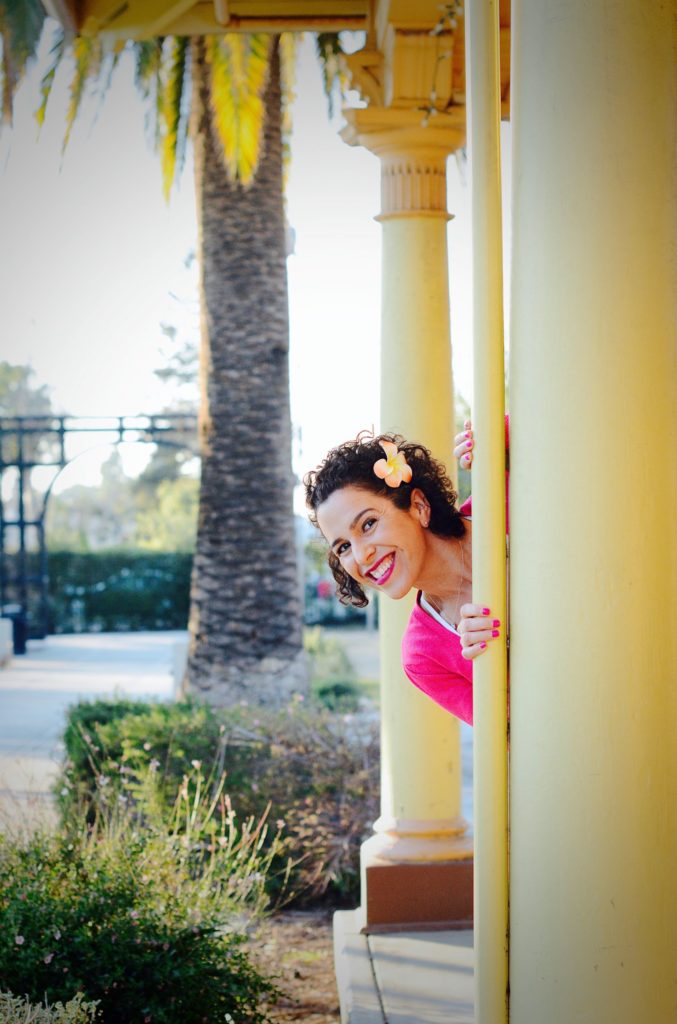 ---
---
My book, Love Lies Beneath: How Reclaiming My Soul Through Story Became The Secret To Healing My Heart is available in paperback and as a Kindle at Amazon.
---
Transcript
all transcripts are approximations of the conversation
---
Transforming Happiness
Zette Harbour 0:02
Welcome to Love Lies Beneath. I'm Zette Harbour. I'm glad to have you here. Do you feel like stress, fear or pain take up way too much of your energy? Have you wondered if you'll ever be free of that heaviness of your past? Do you long to feel as good on the inside as your life looks on the outside?
Zette Harbour 0:44
In this podcast, you'll discover the story of who you really are, and how to set yourself free. Together, we're going to travel into those wild spaces of our inner landscapes, and dive deeply into the rich soil of our lives, reclaiming Soul through Story and healing our Hearts. My book, Love Lies Beneath is the map. Be sure to subscribe to this podcast so you don't miss any of this enriching journey. And now, let the adventure begin.
Zette Harbour 1:43
In Episode 18, we are going to explore the question of whether it's possible to be happy even when life does not go the way you want it to. Remember to bring along your kind curiosity and listen for the story wisdom, as my guest, Lisa Lopez shares her story.
Happiness Coaching
Zette Harbour 2:14
I'm Zette Harbour and today I am here with Lisa Lopez. And you've heard of the happiest place on earth. I want you to meet the happiest person on earth. Lisa is a certified life coach. She and I got to do our training together for the at the Institute for Professional Excellence in Coaching. Welcome, Lisa, tell us about you and a little bit about your work.
Lisa Lopez 2:40
Well, thank you Zette, that is such a huge compliment. I hope I can live up to being the happiest person on earth. It's definitely a work in progress, by the way, so thank you for that. I don't know if I've ever been titled that before. But I'm happily accepting that. So I'd love to talk about myself. So I am a happiness coach. It is one of my personal missions to help people live happier lives. And currently, that takes the form in men, women, some teens. I work with businesses and organizations to help elevate the happiness culture at work, which I think we can all relate to and understand the value in that. So that's currently what I am working on. I say that because it's definitely been an evolution.
Lisa Lopez 3:27
You know, I've worked with a lot of different types of people, but I've kind of settled into, you know, working with people by mid life, you know, people who have achieved a certain level of success, check the boxes of what they thought would make them happy in terms of the home in the family and the career and, you know, maybe send their kids off to college and then realized, Oh, my gosh, I'm not actually happy and fulfilled in my life and what's missing. And so that's where I come in. And I help people to really, really get clear on what happiness looks like for them. And that is so completely unique to each and every person, it doesn't look like anybody else's. And that's totally okay. And I help people understand that, celebrate that, and then figure out how to get more of that happiness into their life. So that's kind of what I I do and what I'm passionate about.
Zette Harbour 4:20
And it's a such a great fit for you, isn't it?
Lisa Lopez 4:22
Yeah, it really is. Again, it's kind of this work in progress. But I you know, I really tapped into, why am I happy? And what did that look like for me? And how did I get there after you know, a very colorful life with quite a few challenges and some different definite measurablel crisises. The fact that I am able to wake up and really live and celebrate a life I love, I had a look back at that and say, you know, what did I did do and what's the science to support that? So that's kind of where I came to be a happiness coach, which is my own life experience walking the talk. And then really relying on the science and understanding how you know, human behavior and all of that works and infuse that with my love of movement. And I came up with being a certified happiness coach.
Zette Harbour 5:12
Absolutely. And I really love hearing, you know, you're you're alluding to the fact that life is not just always working out perfectly in order for you to experience happiness, or in order for your clients to experience happiness, right? I'm imagining that the first thing you have to work on with clients is like, What is happiness?
Lisa Lopez 5:32
Absolutely, absolutely. And, you know, I think that people have a lot of misconceptions around that, and have been socialized to really label emotions good and bad. And so a lot of what I do is just educating people on being an acceptance of all emotions, really embracing them. And recognizing that really is the pathway to experiencing more positive emotions is by allowing yourself to welcome and see the value in those moments of crisis, or the struggle, or the sadness, all of those things. We've really kind of looked at them as the enemy, when in fact, there is so much value and growth to be had there. So it really is about educating people in a new way.
Zette Harbour 6:22
Oh, I love that. It's so great. Because, you know, I think too often, the idea is that in order to feel happy, I have to pretend that everything's okay. When in fact, that sets you up for pretty big kind of emotional disasters and train wrecks, doesn't it?
The Full Spectrum Of Feelings
Lisa Lopez 6:39
Yeah, and here's the thing, we're all telling ourselves the same lies. It's like taking blinders off when you realize that everybody's wearing the same mask and doing the same thing. And we're like, why are we doing this? You know, why not just be real or you know, right. not have those conversations, share that sense of community with the struggle. It's really empowering.
Zette Harbour 7:08
It's like an internal fitness routine or an internal fitness practice, right?
Lisa Lopez 7:13
Totally. Totally.
Zette Harbour 7:16
Yeah. I mean, I can see that it's aligned so much with because I think your earlier work you had thought maybe you were going to be more of a fitness work in the fitness area.
Lisa Lopez 7:25
Yeah, I mean, I love fitness. You know, I've been, I'm not a lifelong athlete, quite honestly. But actually a midlife athlete athlete, I started, you know, running and doing endurance events, when I was like, 3536 years old. So I definitely have a passion for that. And ironically, I knew this already, but I love science-based evidence, you know, that when you move your body you feel happier. So I was like, Yeah, I already know that. Thank you science. So that was definitely something. It was important to me to help people reconnect with themselves in that way. without judgment, whatever that is for you. It's so I'm really adamant about using the word movement and not fitness because of that reason we have alot of fear and judgment.
Zette Harbour 8:20
Yeah, I love that, that that shift from fitness, because it has such a like, Oh my gosh, I'm gonna, I'm gonna fail kind of feeling right. I'm not gonna quite make it or it's gonna be hard compared to movement, which does sound very inviting.
Lisa Lopez 8:37
Yeah, yeah. And also, it's inviting, and it opens you up to possibilities. While I'm moving when I'm vacuuming the house, right? Or I'm moving when I'm gardening. Yeah, moving when I'm doing my dance party in the kitchen, that all counts. And I think allowing people that really see that and embrace that and celebrate that is so important. Because again, we're so judgmental of ourselves, we constantly comparing ourselves to others. We're always saying we're not enough, especially in terms of our health and body. So this is really about, I think, just acknowledging that what you're doing is enough, and it can get even better. That's wonderful.
Zette Harbour 9:13
Yeah, I think that's one of the things that I noticed, not just for me, but even my clients or family and friends, is when we forget to celebrate even the small things like yeah, vacuuming is movement, it qualifies. In fact, it makes the vacuuming a hell of a lot more meaningful when you know, it's improving your physical well being right. But celebrating that is such an important thing to do, because you really get to be present to your life in such a deeper way,
Celebrating All The Things
Lisa Lopez 9:44
Right? Oh, yeah. Yeah. When you bring that level of appreciation to your life and everything you do, you know, absolutely everything from again, like we're talking about these household chores, or whatever it is, it just makes things so different. And we we've studied this In our school, which is about the energy, right? It's really about the energy that you bring to it. And so yeah, you can vacuum and you can feel like, Man, it's not enough, that I hate doing this every day. I really love this. This is really helping me clean my house and move my body at the same time, how awesome is that? Right?
Zette Harbour 10:17
Oh, absolutely. You know, they actually did a study where they took two groups of hotel housekeepers. So with the one group, they told them how many calories they were burning by doing their their work as housekeeper, you know, cleaning the rooms and making the beds. And the other group, they did not. But they measured their outcomes. And they, they did the same exact amount of work, the same exact kind of work. But the ones who knew that it had this added benefit, actually, their health and well being improved their their the state of their bodies improved, based on the knowledge that they had the connection, they were able to make that work.
Lisa Lopez 10:56
Yeah, I believe it. I think I've read that too, actually.
Zette Harbour 11:00
It's pretty amazing. I mean, the power of story is what that really tells me is that I can have a story that chains me to the bottom of the ocean, the deepest, darkest cave under the you know, ocean, or I can have a story that just floats me up to the stars, right. And so these two groups of housekeepers, one, they had a story that was doing all this work and getting paid this money, whatever. The other group had the story that, Oh, I'm doing all this work, I'm getting paid this money, and I'm improving my fitness what. So that story lifted them purely because they had it in their mind.
Lisa Lopez 11:37
Isn't it amazing? It's so true. It's so true. I mean, and I think it's even more empowering to understand that we are completely in control of the story that we tell ourselves,
Zette Harbour 11:48
Right? That was one of the first things that really just blew my hair back. Back in the day when I was doing therapy. This was like 30 ish years ago. And my therapist was great, because she combined a lot of different modalities. And she introduced me to Carl young and Joseph Campbell, as well as many other things. And, and it was just them that it was sort of dawning on me. Oh, you mean all that stuff that I thought was sort of hard facts about the way my life had been? was really story. And like any story, if I told it to myself, I had the choice to tell myself a different story, not a lie, but a story that looked at it from a different point of view.
Neuroplasicity
Lisa Lopez 12:30
So true. And what's even more exciting is now that we know what the study of neuroplasticity is that when you actually can, you can actually go back in time and revisit that same story, and have a different version of that story. And that will actually create new neural pathways in your brain. So that's even more exciting because you can really change how you experience that in terms of all the like dopamine heads and everything that's actually happening in your brains chemistry.
Zette Harbour 12:58
So I love that that there is this science that affirms that we do have the power to really give our brain a chance to not, not like I said, lie about the story, but to experience it, understand with it, engage with it in a way that is more empowering. And that's the empowerment is what you're i think is what you're saying creates those chemicals in the brain, the dopamine, right that the serotonin, I'm guessing it reduces cortisol as well. Right?
Lisa Lopez 13:29
Absolutely. Absolutely. Yeah, no, it's it's, it's been probably one of the most exciting discoveries, I think, in decades to understand that we can actually have that type of control over our brain, that we can do things like that, that we even if fundamentally, and this is truth, fundamentally, some of us are born less happy than others, it's just reality. But for years, for years, scientists thought that there was nothing we could really do about it. It's like you could be happy for a while. But fundamentally, you're going to go back to baseline, and that might be a not so happy for you. And so those people would have to work really, really hard in order to experience that. But now we know that you can actually create those neural pathways. And that is amazing. Because what that means is you can change your baseline that you don't have to stay that way, through habit formation, practicing celebration, gratitude, savoring, and all of these different things that we've learned through the Science of Happiness. You literally can be a happier person.
Zette Harbour 14:32
Oh, yeah. And that is so exciting. And I would add, I'm guessing nutrition plays a role and movement, right? For sure. For sure, all of that. Well, I love to ask, you know, do you have a story in your life that you felt really transformed the way you experienced yourself? And that really showed you the power of story for you?
Lisa Lopez 14:54
Yeah, I mean, I think I mean, I shared this with you that I we have come together at this Very interesting time in my life, where I've had some really big shifts in my happiness and in the way that I see things so much differently. And this just recently happened during the time of COVID. You know, I'm sure what people are like, yeah, I had shifts too.
A Look Back
Lisa Lopez 15:20
This was very unexpected. So just to give you a little bit of background about me, I was a victim of domestic violence very early in life. I had a child with a man who abused me, and was a medic, and I was in my early 20s, at the time, and it's just a kid myself very naive, and I ended up Luckily, you know, leaving him fleen, a house was being held captive through a window, literally crawled out with my one and a half year old son, and he kind of escaped to my family who, you know, was kind enough to just take me in and protect me. And it was a very traumatic time in my life. And at that time, I had a lot of anger, I had a lot of anger, because I felt that nobody really saw what I was going through. I wasn't I didn't feel acknowledged or validated for the pain.
Lisa Lopez 16:18
And I feel felt very judged, honestly, by a lot of people who were in my life at that time, including my father, my son's father's family who didn't provide any support, even though they had a history of abusing women. And I just felt very alone. And I remember feeling that way. I remember looking in the mirror at my parents bathroom and thinking, how did I get here? How did I become this victim at the time, is what I felt like, how did I become this victim? I've always considered myself this very strong young woman and nobody's gonna do anything to me and everything that I never thought I would be I was single moms, no money, had to go back to my parents house, a victim of abuse, I felt crushed, and I really felt invisible.
Lisa Lopez 17:05
I remember feeling like, So fast forward, you know, I end up my life moves on. I, you know, do a lot of healing, and almost kind of not hit that part of myself. But I just just kind of left that girl there, you know, just kind of moving forward on this child and not, you know, I have to all these things I'm busy doing, not really feeling like what we do. Keep going, I'm not going to take a look at the feelings, you know. And at that time, I don't think I even have the tools to process what had happened to me. So fast forward in life coach, all this stuff happens. And I ended up having two sons and my oldest son ends up having two children with his partner who he's been with for 10 years who as like a daughter to us, we pretty much raised her in some aspects. They were together so young, you know, within like highschool sweethearts.
Fresh Heartbreak
Lisa Lopez 17:58
So what happened this year, which was totally unexpected was that during COVID, right at the break of COVID, they ended up breaking up. And what was the most expect unexpected about it was there was an incident where they got both on intoxicated, and it broke out in violence. So the claim was that, you know, my son had hurt her these turn in some sense. And she had reached out to me when it happened shortly after having been in tears, saying that they had, you know, drink this alcohol and this had happened and, you know, she had bruises on her. She didn't know what happened. And so my reaction immediately was, don't go back. Don't go back. Right. I said, you know, if you feel threatened at all, take the kids go, don't go back. I don't want you to go back. So that was a conversation that happened.
Lisa Lopez 18:52
What ensued was this huge custody battle where it was he said, she said, You know, my son's saying this didn't happen. She's saying it did happen. And what what ended up the outcome was we were she kept our grandkids from us for a year so we did not see our grandkids for a year we had no contact my son was unable to see his children for a year. He's now living with us. It's this relationship is just it's it's broken and fragmented where literally the weeks before that were like this happy for everybody's happy family. We spent Christmas together was like oh my gosh, is this great thing and then now, we don't have our grandchildren. My son lost his entire family home everything. We don't know what's happening with her. There's no communication, she completely cuts us off.
Lisa Lopez 19:39
So this 10 year relationship is now it's gone. I mean, we were just devastated as you can imagine. picking up the pieces now I'm the mom of the the man being accused of abuse, and now boom, all those feelings that I had, you know buried as being the victim of a domestic violence. Start to come up, you know, I'm like, Oh my gosh, how can my son do this to another person? Like, how not not my son, you know, and I'm, I'm now I'm like, Oh my goodness, like, look at how history is repeating itself. This is the this is what's happening in my mind. You know, I start all my fears of Oh, is this like a gene that, you know, isn't that my son has now like, thoughts of that start to happen for me, you know, all this fear was a How did I, how did I raise a child where this would happen? You know, and then, you know, understand like, yeah, this was like, isolated time, but he said, okay, no, it's not okay, so I'm dealing with all these emotions that he's when when he lost his family. I know he's not a monster, you know? Yeah. So.
Lisa Lopez 20:41
So I'm now I'm forced to be on the other side, where I'm not the victim. I'm how I'm like, I'm trying to protect my son. Now. I'm worried about his well being and his kids. Me. So I'm starting to like, Oh, my gosh, I I'm starting to have understanding now for those people that I used to judge when I was the one who was being abused. And I'm starting to understand how it was possible that they could see things differently. And it made a lot of sense, because now I'm the mom who wants to take care of their child. No. And what do I do? Do I kick them out? Do I let him what you know, this is a guy who's new hasn't He's never done this before. He's not a bad guy. He made a bad bad decision, you know? And so now I'm like, oh, and then I see her. What about her? You know, how do I support her? How do I support him? How do I support her? Where am I on this? So it was so and it continues to be like I'm choked up right now. Because it's so raw, because of the pain of I felt as a victim and feeling that feeling like I was invisible feeling like I wanted somebody to hear me and now I'm on the I have the ability to do that for her. But it would mean it cost to my own child. Right?
Lisa Lopez 21:53
So what do you do in in the legal process, right? Everything's, everything's twisted. Every word matters. This. Now if I do this, that can mean he loses his children, am I willing to make that decision? So all of this stuff starts to happen for us. And then when the time came, and, you know, I was asked to testify on the relationship that we had with her because she was saying, Oh, we weren't part of their lives. And they released grandparent, you know, so there's a lot of things going on from her that were untrue in order to protect her self, right, I get it you we get it, I get it, right. But then I'm asked the question, I know, it's my turn, would she say to you, and she called. And I just bypassed it, no outline, outline, right? But you're just kind of bypassing it. And that moment, I just knew that I made her invisible. You know, I knew what I just did. I just did to her what I felt other people did to me. So that was just so I knew it a moment, the words came out of my mouth, like,
Lisa Lopez 23:00
I mean, never in a million years, but I think I would ever do that, because of my experience. But I get it, I get it, you know. And so what the situation taught me was a lot of things. And I don't think my learnings done by any means. But it made me have tremendous empathy for so many of the people that were involved, not only in her situation, the situation, not that, you know, now, it also gave me tremendous empathy for what I went through, and why people acted the way they did not like I approve or acceptive, I understand it. Now. I understand how people can make decisions like that. And so it's been, it's been an incredibly hard situation for me because of that, you know, I think oftentimes, it's very easy to stand back and say what you will do, but when you're in the situation, and it means your child and their children and your family, what will you really do? What will you really do? And again, that's not a judgment, because, you know, we make our decisions, and we live with those consequences. And that's sometimes part of our learning. Some are good decisions for you, and some are just an opportunity to learn, right? But I just never thought that I would want to be in that situation or really make that decision that I did.
Transformed By The Truth
Zette Harbour 24:20
What a powerful story about being brought home to a really transformational moment in your early life through this transformational moment in your your son's life and finding that there's no perfect. Right?
Lisa Lopez 24:40
So choose that. I just feel like that's that is it. I feel like I had so much judgment for other people. How could you do that? You're wrong. You're a bad person. You're evil like how could you How could you defend an abuser? So much rage, right? And then I did it. Like I get it, I get how that can happen. And so there is no perfection like that. And I feel that the moment that you you step into that judgment, you lose, you lose connection to the common humanity that we all make errors. You know, we're not perfect people, we really aren't. And it's, it's hard not to judge, especially in very serious situations like that. But now I understand more, you know, I understand how it is possible. And it's it's very humbling, very humbling.
Zette Harbour 25:30
Yeah. And you know, the word humbling really also means that your heart softened, I think, right? I'm hearing the resists expansion and softening of your own heart for that early experience in those people who you had felt betrayed you at that time. And it's so true when we're in situations where we're not really we don't have the resources, whether it's physical, emotional, mental, or spiritual resources to feel safe. You know, you're describing that in both of these situations, when we lack those, we do have to come up with a story that keeps us from drowning in the moment, and those stories, you know, I think of it like a shipwreck, you know, these moments, these two times in your life when you yourself, were abused and escaping, and then having to face a situation where your son was being accused and having all that turmoil that that came with that not seeing your grandchildren for a year. Those are like shipwrecks in your life. And for me, when I've had shipwrecks in my life, just to not drown, I will grab any piece of garbage floating around, whoo, splintered wood, whatever it is, whatever broken thing I can to hang on to to keep me afloat long enough so that maybe I can make my way back to shore.
Lisa Lopez 26:45
Yeah, no, it's really true. And I think that this is the thing that I noticed about myself, and where the years of work came into play, which is, I resisted the temptation to justify my actions. And I just sat with it the mistake, I knew immediately, I turned to my son, and I said, I should have never said that I was wrong. Hmm, I was wrong. And I reached out to her and I told her I was wrong with this, you know, like, you know, there's a lot I mean, it's one, it's, I think that the emotional charge of the situation is one thing, but I had to reconcile that I wasn't abandoning my younger self when I made that decision.
Zette Harbour 27:30
Yeah,
Lisa Lopez 27:31
it wasn't abandoning her, you know, I acted from the place that I'm at now, which is not her anymore. But by being able to admit the mistake, I honored myself my younger self. Right?
Zette Harbour 27:44
Yeah, I think that word abandoning is so like elemental that is the sort of the apex, right. That's the crucible of it. All right, that when we have to abandon ourselves, that's when we're going to suffer, we're going to feel terrible. And it's not that you don't still feel pain about your action. But my gosh, so much less than you would if you were constantly having to convince yourself every day that it was okay, and you did the right thing.
Lisa Lopez 28:11
So true, beautifully put. And I what I did was I opened up to the opportunity to grow much more quickly than if I were to try to be in denial of the fact that I'm imperfect, you know, really, and so it's it's definitely it's still, you know, it's still very, very, like, new, it's still open wound for me. But I love having conversations about it. Because even you know, your feedback right now, and the insights that you're providing me, it helps me heal, it helps me heal to better understand, yeah, that's a great perspective, or, you know, whatever it is, and, and I do feel like that's where freedom is, is that to be able to be vulnerable at that level, to have people come and have conversations that are so uncomfortable for you, and realize that they're, we're all in it together, and we're all here to help each other and heal each other. But that only happens when you're willing to go there and be real with each other like that.
Zette Harbour 29:13
Yeah. And that honesty with yourself, which really comes without judgment, actually, which might sound strange, right? Because you'd almost expect that you're you would suddenly be like hyper critical of yourself or judgmental about yourself for having taken an action that you feel is wrong. But what I'm not hearing that what I'm hearing is just an honesty and a willingness to show up for yourself to yourself, not judging yourself or making yourself into a bad person, but recognizing that we all act in ways that are an expression of the vulnerability, the fear, the stress, the pain that we experience, right,
Lisa Lopez 29:48
So true and how common we are to give that type of empathy and grace to others but how resistant we are to give it to ourselves.
Zette Harbour 29:56
Yeah, and do we really give it to others if we haven't given it to ourselves? Right. It's conditional. I think on some level, it must be right. Because Yeah, yeah, I don't I don't know that we're able to extend greater compassion and open heartedness to others than we can do for ourselves ultimately, right?
Parenting Perfectly Imperfectly
Lisa Lopez 30:16
Yeah. I also think I think it was a very interesting exercise in the parental relationship. And just understanding that, you know, our children put us on a pedestal A lot of times, and then we feel this obligation to be perfect. And it's a huge responsibility and burden to try and maintain that facade. And I don't think we give I don't think it's a benefit to them when we hide our imperfections, because then we don't give them permission to be imperfect too.
Zette Harbour 30:54
Right and imperfect with that sort of lack of self criticism, lack of judgment, right? If you show up and you're acknowledging your imperfections, through like beating yourself up all the time, that doesn't empower your children in either, right? But the fact that you come to them with this honest embrace of here's who I am, here's something I did, here's how I feel about it. And here's why. And I accept myself, even though this is a difficult thing for me. Mm hmm.
Lisa Lopez 31:23
Yeah, it really, it really opened, it really opened a really beautiful conversation with my son where he was able to support me, you know, and that was, I felt it actually felt great. Although at first he wanted to defend me, of course, Mom, like she tried to take away our kids, you know, it makes sense that you would do that, you know, you get a job done. And I was like, No, no, no, no, no, doesn't work that way. It doesn't work that way. And then for me to be able to just listen and learn from him and have him, you know, give to me, because I think as, as mothers as women, we are always great at giving, giving, giving, but when people try to give it to us what happens, we're like, oh, no, I got this, I'm good. I'm good.
Lisa Lopez 32:08
But what I've learned over time, is when you do that, you are really not allowing the full expression of that connection to occur. And when you're able to just sit wounded, and like one of your lowest moments and just like allow someone to love you, and allow someone to support you, where traditionally there's been this hierarchy. Mm hmm. You know, it's like, oh, my gosh, how amazing I look i i with this person and see them as your as your peer and your confidence and all these things. So I feel like our relationship really, it took a really big turn for the better. That Yeah, I learned from you, you learn from me, it's great. So it's been painful, but amazing in the same breath. And honestly, just you know, for those listening, I know, everybody wants to hear the happy ending. Which is, you know, the experience is painful. It was it literally transformed my son's life. And he did so much healing. And he is an incredible father and young man beyond what he ever was before, because he had to go through all of this. And so did we. So I you know, now we see our grandkids, he's with his kids again, but he's just an entirely different person because of the experience.
Rumpeltstiltskin
Zette Harbour 33:31
So well, that is the gift. And, you know, this, this episode is going to air right about the time where I'm talking about a story called Rumplestiltskin. I think I talked to you about that. And that story is so very much about having these extraordinarily painful, stressful, even life threatening moments, you know, and the fear or facing the possibility of not ever seeing your children or your grandkids You know, that's about as close to life threatening emotionally and spiritually is even someone trying to kill you physically, right? Those moments bring us to places and in the story, the young woman she's betrayed by her father, and the king threatens her life unless she can spin straw into gold, which who can do that? That's not a thing. But somehow her father got in his head that he would tell the king she could you know, what was he thinking? Right? He wanted to look good and feel good for a moment.
Zette Harbour 34:31
So she finds herself in these rooms with the stacks of straw, you know, the first night and she's facing down. And in that moment, she she this strange little man comes into the room and in exchange for some payment, he spins the straw into gold for her. So we all I think, you know, kind of remember it happens three times. And then finally the king says you've done such an amazing job of making me rich, I'm gonna marry you and you're gonna be queen and you know, meanwhile, she As promised the her firstborn child to the strange little man, which is big price to pay, but she doesn't know that until she has the child. And then she's faced with having to turn that child over. And he says, you know, tell me my name, and you keep your child.
Zette Harbour 35:13
And so what I'm hearing in your story is, you know, it's the betrayal, it's the being put in an impossible situation, it's going into your grief like she did, and the man that Rumpelstiltskin is actually this incredible force within us. That is what transforms our grief, the ordinary events of our life, even the shift covered straw of our life into gold, but only if we can name it at the end. And you just named it when you shared certainly where you are with this and where your son is as a result of this. So both of your journeys through this have really helped you both claim that within you that allows you to transform the straw of your life into gold. Have that it's so beautiful. Yeah,
Lisa Lopez 35:58
I love it. I love how that all came together. And so true. It's absolutely so true. And even when you were talking, I was thinking you're right, you know, it's we do kind of get in this fight or flight defense mechanism when we are feeling detailed, and we are being attacked. But it doesn't mean that our actions are necessarily right, for that reason, right. But being able to kind of tap into that other part of us and look at it more deeply is really that's that's the gold part of there.
Zette Harbour 36:29
Yeah. And how would you have even learned what all this meant, if you had not taken that action that you immediately regretted?
Lisa Lopez 36:38
I don't know. I mean, I'm not even I can't even describe to you how much I grew because of that decision. I mean, literally, it pushed me so much further in my life in terms of not judging people,
Zette Harbour 36:51
How deeply it transformed the earlier story that you had, without probably even any effort whatsoever. Your own journey into this territory of seeing yourself act and speak in a way that you recognize wasn't really who you thought you were right. But if you hadn't done that, you'd still have those old stories about all those people.
Lisa Lopez 37:15
Oh, yeah, for sure. And it did really impact me in a lot of profound ways, raising my son, my relationship with other people, everything, how I saw things so much differently. And now I just, it's almost just like this, I think you use the word like a soft mean. It's like a softening of just acceptance. And there's, there's more than one way to look at things. And I knew that, but I didn't feel it until I was in it. Now I'm like, wow, this is just this is this is really, I'm, I'm grateful for the experience. I'm grateful for the experience.
Zette Harbour 37:53
And that, my friends is where they all live happily ever after… until the next time.
Zette Harbour 38:06
When you can come to the place of gratitude, that is genuine that is not positivity washing, or you know, any of that it's truly you. You walked the full walk to receive the gold of your experience.
Lisa Lopez 38:19
Yeah. And I feel like it's still there's gonna be still more nuggets to be had down the road. You know, I'm very open to it and hopeful of, you know, whatever transpires as a result of this. So
Zette Harbour 38:32
Yeah, you're right, it will continue to unfold over time. How beautiful, yeah. And I know that there are people listening for whom this story has really spoken to their own experience, from whatever point of view that is, right. And so I'm really grateful, I really want to preach, tell you how much I appreciate your willingness to step into this place of vulnerability and share the story today.
Connect With Lisa
Lisa Lopez 38:57
Well, thank you for having this platform for me to do it and other people to share their stories because we you know, we know this is that's how we all grow is that she shared storytelling and being able to relate to other people's pain and struggles. So thank you, thank you for doing this.
Zette Harbour 39:11
Oh, my pleasure. It's so delightful for me to be present to you no other people's story, kind of, like delicious, and you know, nutritious at the same time. But again, I also it's just such a delight. So I'm curious, you know, if you have noticed, although it's you know, still very fresh, but what have you noticed has shifted in your approach to working with clients as a result of this experience?
Lisa Lopez 39:39
You know, I definitely feel that I invite them to explore more without judgment and providing that space for them. You know, I think a lot of times we have all we have our stories, right? And we have our experience as a wife, and that's all we know. And so when I'm with my clients I'm very intentional about opening them up to other options and what would that look like and just throw it all out there you just, you know, without judgment, like you don't have to make a decision. It's not about right or wrong. Let's just like keep opening it up, keep exploring, keep playing bring more and more and more and more and more until there's like nothing more you can think of, and then take a look. Right. So I think that that's something that is definitely one of my biggest takeaways that I've applied to my practice since this happened.
Zette Harbour 40:29
So if folks want to learn more about the work you do to connect with you talk with you meet with you. How can they find you?
Lisa Lopez 40:36
Yeah, they can find me at LiveHappyCoaching.com, that's the name of my company. Or they can you know, they can follow me. I'm on Instagram at Live Happy Life Coaching as well as Facebook. So that would probably be the best way to contact me.
Zette Harbour 40:49
Wonderful, LiveHappyCoaching.com fantastic. Yeah. Lisa, thank you so much. This has been such a joyful, lovely, rich journey. Thank you. Thank you for having me.
Zette Harbour 41:03
You are welcome.
Zette Harbour 41:13
I'm Zette Harbour. This is Love Lies Beneath. Please subscribe to this podcast, so that you can be a part of this journey every step of the way. Visit love lies beneath.com for show notes, links, resources and the opportunity to set up a virtual coffee date with me. Will talk story. Go raibh míle maith agat!
---