When I understood that I was being called to write my book, Love Lies Beneath, I reached out to a trusted friend and colleague, Sofie Berga.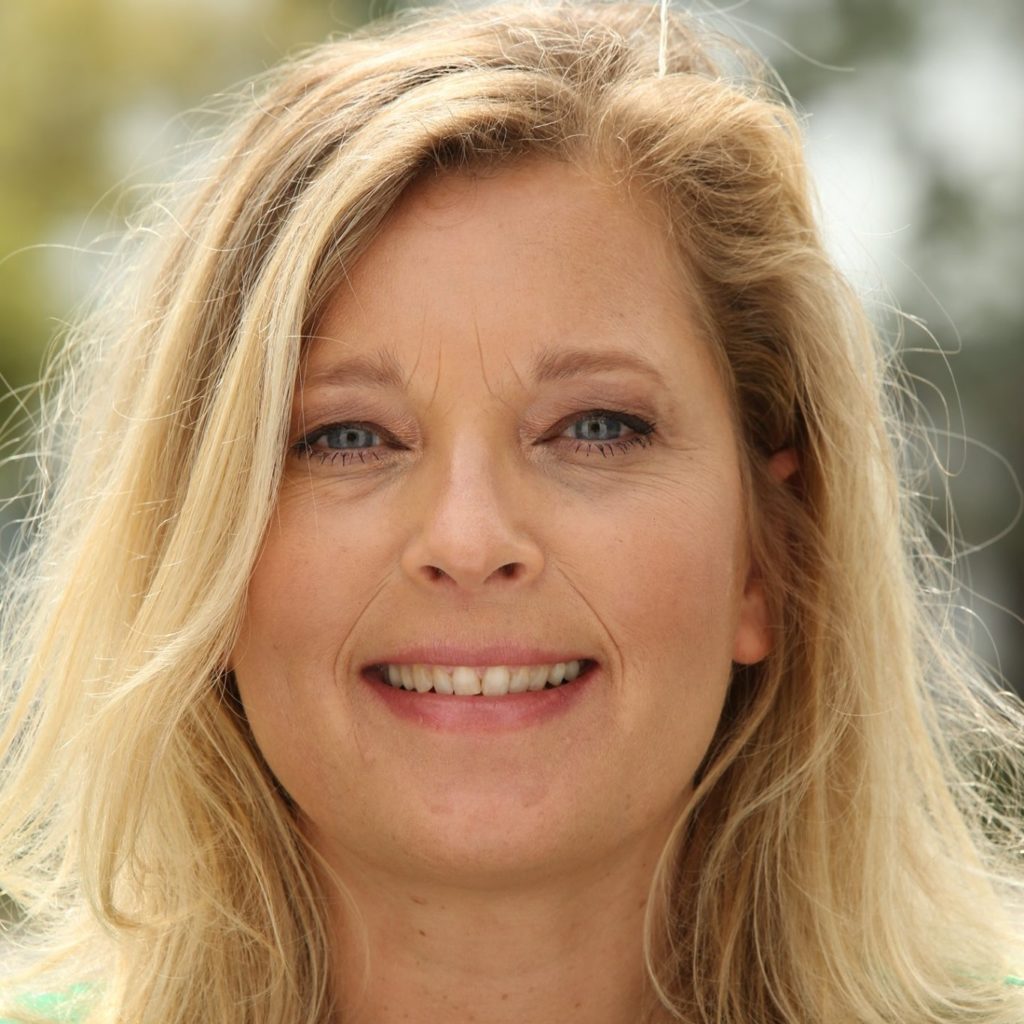 ---
---
My book, Love Lies Beneath: How Reclaiming My Soul Through Story Became The Secret To Healing My Heart is available in paperback and as a Kindle at Amazon.
---
In this episode, I talk with author, coach, and RN, Sofie Berga. We share stories of her coaching me through my book writing process, as well as exciting details about her upcoming book, Raising Manifestors.
---
Transcript
Zette Harbour 0:02
Welcome to Love Lies Beneath. I'm Zette Harbour. I'm glad to have you here. Do you feel like stress, fear or pain take up way too much of your energy? Have you wondered if you'll ever be free of that heaviness of your past? Do you long to feel as good on the inside as your life looks on the outside?
Zette Harbour 0:44
In this podcast, you'll discover the story of who you really are, and how to set yourself free. Together, we're going to travel into those wild spaces of our inner landscapes, and dive deeply into the rich soil of our lives, reclaiming Soul through Story and healing our Hearts. My book, Love Lies Beneath is the map. Be sure to subscribe to this podcast so you don't miss any of this enriching journey. And now, let the adventure begin.
Zette Harbour 1:48
So today, we're with Sophie Berga. Sophie is a Certified Professional Coach. She is an author and a registered nurse. Sophie has lived in the US as well as being a native of Denmark, lived there, and is back there now. I invited Sophie to be on the podcast this week, because Sophie was my writing coach for the book, Love Lies Beneath. And it was a really magical, extraordinary transformative process.
Zette Harbour 2:19
And I wanted, she and I to just share some stories from that time. Because if you are someone who's thought about writing a book and feel like you, something's holding you back, maybe you just don't feel like you can get started., or maybe you're worried that you don't have anything interesting to say, or you're not sure what message it is you want to bring. My process working with Sophie was so helpful and supportive in helping me deliver the book the way it wanted to be that I thought I would share some time with her, with all of you. So welcome, Sophie to Love Lies Beneath.
Sofie Berga 2:58
Yes, thank you for having me. It's always great to chat with you.
Zette Harbour 3:03
It is, I know and I can't wait. In the future we'll be actually having a full episode devoted to Sophie's newest book that is, planning to, when are you releasing that new book?
Sofie Berga 3:17
Next month, I'm just finalizing the edits right now. So probably within a month.
Zette Harbour 3:25
And tell everyone the title of your upcoming book.
Sofie Berga 3:28
It's called Raising Manifestors. It's basically about parenting meeting philosophy, the universa, or the law of attraction. But, but really about raising the standards of parenting or looking at it in a whole different way. Looking at success for your kids in a whole different way.
Zette Harbour 3:51
Raising Manifestors, that's pretty exciting. There's no really nothing like that out there right now. Is there?
Sofie Berga 3:56
As far as I know, no.
Zette Harbour 3:59
Yeah, I don't think so. I haven't seen anything either. So that's really exciting. Congratulations. I cannot wait. And you are an author of a series of children's books is that right?
Sofie Berga 4:10
Yes, I've written five picture books for kids to help them through medical procedures. And they got the Moms Choice Award and are used in som e hospitals in the US as well.
Zette Harbour 4:23
Congrats, congrats. That's so exciting. And tell us a little bit more about you, Sophie.
Sofie Berga 4:29
I've been a pediatric registered nurse. I've worked with kids for a really long time for over 20 years, and then I became a coach a couple of years ago, through iPEC and have focused a lot on parenting in that realm. And through my own personal development, I felt that there was a need to look at parenting in a whole different way, which is why I wrote this new book. I've also been, of course, plugged into the Danish way of parenting because I'm from Denmark. So just empowering parenting in general. Right now I'm focusing a little bit more on helping moms align with who they truly are, and get the most out of, you know, their life basically, becoming more aligned with who they are, will release some of that resisting energies that they carry, allow them to just flow into and attract success and attract abundance, really, I'm also teaching moms to help their kids do the same, which is what my book is about really.
Zette Harbour 5:55
That's so exciting. I cannot wait, can't wait to read it. So I wanted to just go back a little bit in time, this was last fall, fall of 2020. And I remember talking to you, I think back in September, actually of 2020. And I was sharing with you that I wanted to or knew that I needed to write this book. And you were sharing some of your insights as a writer, I think and and just as a coach, and it just dawned on me, I need you to be my writing coach. So I know that's not particularly the area maybe you work in, but I just knew that you were the right person. Because what I knew was going to hold me up the most was my own internal blocks, my own energy blocks. And those were the things that I was really excited to have you work with me in removing.
Zette Harbour 6:51
So tell us a little bit about when what you thought when I asked you if you'd be my writing coach.
Sofie Berga 6:58
Well, I was really honored, because I think you're a great coach, of course. And then I was excited, because I think I already then knew that it wasn't really necessarily about the technical process, about the book, but it was about listening in behind your words and into the energies of what you were saying, and really getting to the core part of what you were trying to convey. Yeah. So I was I was excited to get started.
Zette Harbour 7:28
Great. Yeah, I was excited to. And we had some amazing conversations, which we did record. I've gone back and listened to them. But I think it would be really fun for me to spend some more time back there and pull out some of those really fun pieces. One of the biggest things I remember was right at the beginning, it was probably in our first session, we were talking about the book and possible ways that I might be blocked in actually following through. And you said to me, 'You are not writing a book.' And that was really wonderful and really powerful. Can you tell us what you meant by that?
Sofie Berga 8:07
Well, I remember you, because there was some vulnerable stuff in the book content, it was concerning for you to, to actually publish it. So it was important to get past that, past that block basically, past the idea that this book was to publish. And that was more important to use the book as a processing tool, really, for you to process a lot of stories and a lot of emotions. And then come what will, at the end, if you want it to publish it, you could, but you didn't have to. And that made all the difference for you. And I remember you saying that you wrote something at the top of the, you know, the book, every time you entered the manuscript in the Google Docs. Can you remember what you wrote there to remind you of th is?
Zette Harbour 9:00
Well, I'm remembering that when you shared that, that idea that this was not a book, meaning I was not under some obligation to actually publish, should I discover while I was writing, so I remember just writing the words. 'This is not a book.'
Sofie Berga 9:17
Yeah, yeah. Yeah.
Zette Harbour 9:19
And, and that you're right, it did make all the difference, because it allowed me to stop thinking about, you know, four months down the road, the result that I was working toward, which would have definitely taken my energy away from being present, to the actual moments of writing. Because as you know, as you mentioned, a lot of it was very deeply personal, and really required me to get get really, you know, dive down deeply within myself and to face some very uncomfortable, really difficult feelings and ideas. And if I had to do that, while thinking to myself, 'Oh, and remember, people are gonna be reading this,' I would never have been able to dive all the way in and really get as clear as I feel like I was able to get with myself with those parts of the story.
Sofie Berga 10:12
Yes, yeah. And it made all the difference from then on, you just started writing, you know, writing and writing or writing. And I feel like we almost didn't have to bring that up again, I feel like I, every once in a while would plant a seed to, you know, if this was published, you could do this and this. But yeah, it was, it was very magical.
Zette Harbour 10:39
It really was, it was a truly inspired insight on your part, and just one of one of many, many wonderful coaching insights and support that you gave me, I loved all of our sessions, and felt really supported and heard so much through that process. And you, you were so good at not, you know, you definitely gave me some actual writing, you know, reflections, like if a particular sentence or paragraph was you wasn't really delivering clearly what I needed to say, you would help me unpack that and get more clear with that. So I appreciated that too. But the real focus being on how can I keep my own connection to the story that was emerging, free and clear of fear and doubt.
Sofie Berga 11:32
Yeah, I felt like it was just sort of, it was like taking the lid off a volcano, and then it just all came out naturally. You didn't have to, you didn't have to work on that. It just flowed really, from that.
Zette Harbour 11:49
And that, thank you so much, because that was what the coaching was really, you know, my vision of the coaching was, and that's exactly what happened. And, and it was a really interesting journey, too. Because, you know, for a little bit, I worked on the beginning of the book, but then I needed to hop right into the middle of the book, and spend time there in order to figure out what the beginning of the book needed to even look like. Yeah, so it wasn't a linear process.
Sofie Berga 12:15
No, and it was great, because you almost had like a relationship with the book as you were writing it, right. So you were saying, I have to be here now, with the presence here. I can feel that I don't need to be over here. And also just, I could sense that your love for stories really needed to get out in the book. You love stories. And so helping you fall in love with the stories and tell why you are, you know, really loving the stories and what they did for you.
Zette Harbour 12:46
Yeah, and I think that I'm so glad you remembered that one, because I do remember tha now really clearly. The comment that you wrote on the Google Doc, you know, was saying, it's, you know, it's clear that you are in love with story. This is your way of helping readers fall in love with story as well. And that was another really transformative observation and reflection.
Sofie Berga 13:11
Yeah, cuz that's, that's really what you I can just sense that in you, your love for stories, and it's really powerful. You've also, you know, through the years that we've known each other as friends as well, you've helped parallel some stories to my life that's really helped me look at my own stories and my own life in a different light.
Zette Harbour 13:35
Hmm, yeah, thank you. I know, I pretty much am in love with story. It's one of the great loves of my life. And it came at a time that was incredibly, it was just a big major shift in my, my whole relationship to myself and to the world. And yesterday was such a big part of it. And it's, it's really why I became a coach and why do the work I do the way I do it.
Zette Harbour 14:03
Because, you know, as we, Sophie and I, we got to train with iPEC, which is the Institute for Professional Excellence in Coaching. We were in the same cohort, and we did many of the exercises and work together and just really got to witness and support one another through some just extraordinarily transformative moments. So, you know, we've been really fortunate that our relationship, I think, just has been able to be built on, you know, truly wholehearted, respectful listening and support, and a real sense of wanting to see the other for who they are. And I knew that, that I could trust that in having you as a writing coach, that that was a huge reason why I understood that, that you were you were an amazing choice for me in that moment. And I'm so grateful that you were willing to do it.
Sofie Berga 14:59
Me too. It was such a good experience. I loved every minute of it too.
Zette Harbour 15:06
Yeah. And we had a lot of fun and a lot of laughs
Sofie Berga 15:08
Yeah. Oh is definitely Yeah, yeah.
Zette Harbour 15:12
And it kind of fulfilled that idea that, you know, we would, because we would have lots of conversations that weren't about coaching in our, you know, earlier relationship. And we'd always say at the end, 'I wish we were recording this,' right?
Sofie Berga 15:25
Yes, I remember that.
Zette Harbour 15:27
And so we actually really had a great reason to record it for, for those times.
Zette Harbour 15:50
So speaking of recording, I'm going to have you back on the podcast, when you do publish your book, when you're ready to, you know, get the word out to the world because I really want people to know more about this work of raising manifestors, of helping parents show their children how to create the life that they love.
Sofie Berga 16:12
Yeah. Yeah. And it's, it's just as much, it's really about allowing. It's about truly seeing your kids for who they are and really supporting them. I think the the main difference between American upbringing, if I have to generalize, which is dangerous ground always, but Danish upbringing, American upbringing is a lot along the way. Danish upbringing will take the child and, and see who they are, and, and just make that grow or support that. Whereas in a lot of American culture, pockets, at least, there's an understanding that you have to somehow form or shape a child to become a good human being.
Sofie Berga 17:05
In Denmark, you already think that the child is a good human being, you just have to support it to not, you know, or not get in its way, so to speak. So that's to, it's more stressful, to feel that you have to form or shape your child in a certain way, I think. So, my message in the book is really to help you see the brilliance in your child and also help you see that just by being in flow, and allowing, and really seeing your child for who they are, you can get such greater results than you could ever imagine. And there's a lot of trust in that, of course. So so that's why I mainly work with moms and not the kids in finding their alignment, and trusting and living in flow. Because if you do that you automatically will allow your kids to be who they are and support them, instead of feeling that you have to manage them in order for them to grow up safely and securely and successfully.
Zette Harbour 18:24
Absolutely, yeah, it's so true. It's, it circles back a little bit to me to the idea of, you know, it's often parenting can seem like, you know, do as I say not as I do. Because often parents have a lot of regrets maybe about how they've lived their lives or choices they've made. And you know, rightly so we all have made, you know, choices that didn't get us the results we wanted and caused us stress, fear or pain. And so in teaching these moms how to transform within themselves, the children will pick it up because it's being modeled for them as opposed to being taught to them, right?
Sofie Berga 19:05
Yes. And they'll also blossom because they're allowed to be who they are. Especially in the teenage years, like my, my daughter is 16 now and I hear a lot of parents around me, also in Denmark, talk about, you know, there's a lot of friction between parent and child. And really, I think it's because the kids know who they are, they want to just get out there in the world and do their thing. And and parents are still trying to hold on to that they have to somehow shape or form the child or to somehow protect them. And it's really about stepping back and allowing. And honestly it's like that the whole life not just in the teenage years. It's just in the teenage years that that kids become more, you know, object to that idea, so to speak, and work against it. So it becomes more obvious to the parents at that time.
Sofie Berga 20:01
So, if you br ing them up their whole lives, to be able to follow their intuition, live in abundance mindset, you know, be flexible, have a, you know, not a fixed mindset and just be more in flow and intuitive. They'll listen to themselves more. They'll be able to manage their lives from early on much more intuitively, and safely, so that we don't have to protect them from their surroundings, they will do that themselves.
Zette Harbour 20:39
Hmm. Yeah. That's a beautiful idea, listening to oneself more fully. I know that that's what you helped me do in writing the book. And so I have no doubt that parents, you know, who who read your book, who work with you are going to really benefit. I know I really treasure the the support, the encouragement, and the transformation that was made possible because you were my coach.
Zette Harbour 21:06
So yeah, how can people find you, Sophie?
Sofie Berga 21:10
You can basically find me on Facebook and message me there. Sophie Berga. And then also SophieBerga@gmail.com. You can always write me there.
Zette Harbour 21:25
Oh, lovely. Yeah. And we'll have a transcript available so folks will see it in writing, as well, on the website. And it's been lovely to chat with you. Thank you for being a part of the podcast. You were such an important part of the book that is making this podcast possible.
Sofie Berga 21:44
It was such a great pleasure to help you with that book and be on here. Thank you so much.
Zette Harbour 21:50
You're so welcome. All right. So, we will talk soon.
Zette Harbour 22:10
I'm so glad you're here today. If you have a dream of writing a book or recording a podcast, reach out I would love to hear about it. And I would love to support you in any way that I can. And as you do remember to bring along your kind curiosity. Look for the wisdom in your stories, and connect to the love that lies beneath. And don't forget, subscribe to this podcast, so you don't miss a single episode on this enriching journey. I'm Zette Harbour, Go raibh míle maith agat!